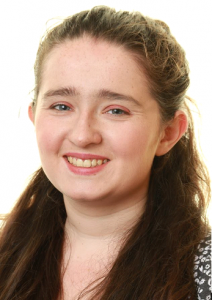 Jen Hughes is a writer from Ayrshire, Scotland. She has been furiously scribbling ideas and writing elaborate stories from as early as age seven. When it comes to blogging, she hopes to make up for her lack of experience with enthusiasm (which seems to be how she approaches most jobs, funnily enough). It's a learning journey and, in the spirit of the blogger, she'll be documenting as much of it as possible in her monthly entries. In her fiction and poetry, she has been published in a wide variety of online journals and magazines such as the Pulp Metal Magazine, Idle Ink, McStorytellers and Ogivile Press; as well as having read out at various open mike and spoken word events in her area. Her up-to-date portfolio of short stories, flash fictions and poems can be found on her website. Jen is currently studying English Literature and Film & TV Studies in Glasgow.
You can find more of her work in the links in the article/down below and on her website www.dearoctopuswriting.wordpress.com (her website is full of original short stories, poems and flash fictions).
You can also follow her on Twitter (@dearoctopus4), or Tumblr (@dearoctopuswriting)  or you can like her Facebook page (@dearoctopuswriting).