Caitlin Lynagh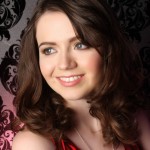 Author of The Soul Prophecies series

Caitlin Lynagh was born in Cardiff in 1992, and has lived in or has relatives in nearly every corner of Britain. Her love of fantasy, science and general curiosity of the unknown, inspired her to write her first two novels, Anomaly and Hidden Variables, later combined into one novel 'Another Path'. Her third novel, Lost Frequencies is due to be published on November 19th and Caitlin is currently working on her fifth novel.
She now lives in a little town in Cumbria on the edge of the Lake District, and works part time at a large second-hand bookshop. When she isn't reading, writing or drinking tea, Caitlin gives writing advice and writes blogs at the 'Diary Of A Young Writer'.
—
Caitlin's first book 'Anomaly: The Soul Prophecies' was released on the 25th January 2016.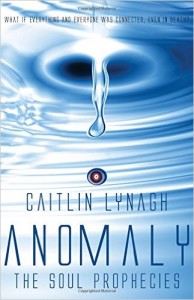 What if everything and everyone was connected? From the smallest emotions to the biggest decisions? What if one person's choices could change the world? Alice Lynam has been dead for two years. The afterlife is complicated, time behaves differently and the deceased souls have important information concerning humanity's future. Certain individuals are set to change the world for the better and Alice's childhood sweetheart, Kyle, happens to be one of them. But Kyle's grief has set him on a path that can only bring frustration and unhappiness. Alice needs to find a way to get through to Kyle to put him back on the right path. And if she gets it wrong, all could be lost.