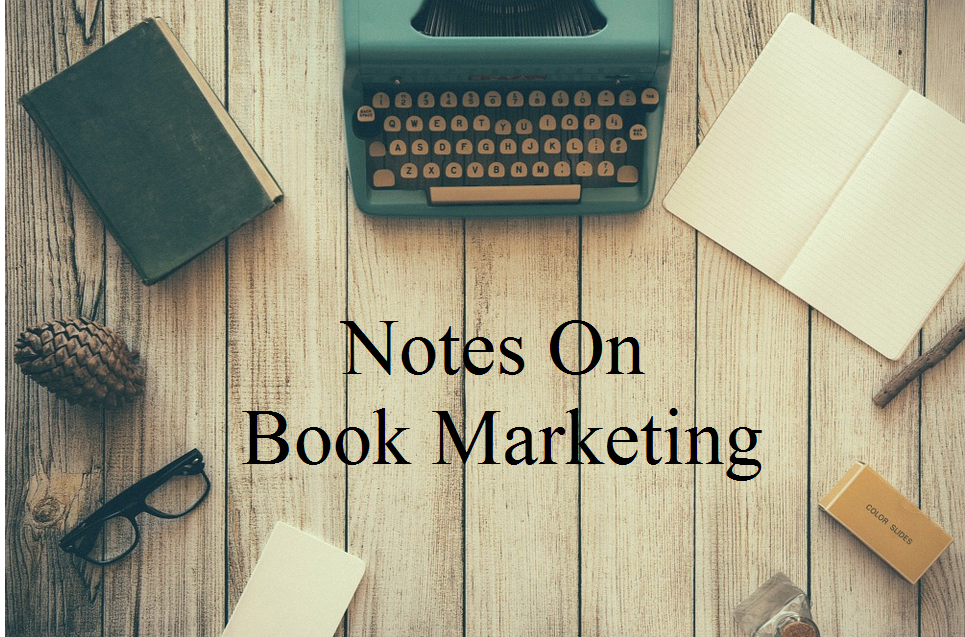 The idea of marketing your book can be overwhelming, especially if you're an indie author and you're just starting out. Below are some of the thoughts and suggestions from a marketing friend of mine who has been looking at the most effective promotional tools for authors. From branding, to online and offline marketing, here is everything you need to know to get started…
ONLINE MARKETING
Goodreads: Goodreads has a community with many forums. It's excellent for sharing quotes, discussing characters, book giveaways and organising genre-based references (books about x and y can be listed). It is also good to encourage reviews and Goodreads' SEO is high.
Amazon: Encouraging reviews and promoting the author pages is important, as is engagement with readers. It's important that the book description is right and meta-tags are used properly.
KBoards: Kboards is the Kindle community and the forum is busy. It's excellent for word-of-mouth recommendations and for authors to engage with readers directly.
Tumblr/Pinterest: Both of these sites work in similar ways. Using photographs with quotes from books are an effective publicity tool, you are likely to introduce your book to new people – and hopefully arouse curiosity.
Facebook: Is probably still the best way of keeping readers up to date with progress, thoughts, ideas and snippets of text, as well as sharing imagery. I like the idea of a Hall of Fame and of running competitions, giveaways and polls. It's still the most important medium to engage with readers and has the best results for advertising.
Blog: It's essential for authors to have a blog. The blog can include updates on releases, thoughts and ideas behind storylines, book reviews of other authors in your genre and links to other social media.
Website: This is still a useful tool. A decent landing page linking to all other social media – as well as links to purchase the book – is still a vital tool. Many authors house their blogs directly on their websites.
Email list: Some authors argue that this is the most important of all tools an author can use to interact with readers. Make sure your website has a 'subscribe to mailing list' button or form and make the landing page interesting and possibly offer exclusive merchandise. Then maintain updates regularly, especially in the run up to releases.
Video: Video diaries and vlogging is another effective way of building an audience. Many other uses include a book trailer, book teasers and competitions.
#BookTube: The existing video community of book reviewers are called #BookTube and even though you will be competing with major publishers, you often can get product featured with the right approach.
Street Teams: Difficult to organise but essentially the most effective way of pushing new books – creating a word-of-mouth buzz in the various social media platforms above. Even if you can get ten people to work for two hours a week, just to talk about your book and post quotes, the book will enter the psyche of readers. As long as the dialogue is natural, there's no reason to think that the discussion is advertising.
OFFLINE MARKETING
Book Launch: Doesn't have to be specific place it could even be a feature in a shop as such.
Local Press: Local newspapers and radio stations is always an important way of getting the initial buzz for a book.
Book Signings: Especially locally, this often can help get local press involved. It's worth building a rapport with local bookshops too. Even if they don't stock the book they might allow you to leave posters or flyers inside.
Reading Groups: Find local reading groups and offer free books.
Local libraries: Become involved with local library. Offer books and see what is happening on their community boards.
Merchandise: Flyers, bookmarks and business cards left in local independent shops.
Donate: To hospitals, shelters, schools and hospices.
Press Release: Also known as an AIS with all information about the book and where to buy it. This should be sent out in advance of the book release.
BRANDING FOR NEW BOOK
Cover: Distinctive cover image and colour theme which can be used on all promotional activities. Variations of these themes can then be used for images, quotes and character-based art.
Community: Become involved in the community for themes within the book. For example if your protagonist is a scientist and the theme plays heavily within the book then use the science community on YouTube and Facebook pages and find ways of discussing themes within the book. As the book would be likely to appeal to these people.
Geography: The same goes for places. If your book is set in Edinburgh and Newcastle, contact the local press and book shops in those areas, explaining that the book is set there.
BRANDING FOR AUTHORS
Social media presence: Book updates, blogs, book reviews and writing thoughts. Reblogging fun or interesting posts and other authors in your genre of fiction. Same for retweets and possible other bloggers (especially book review bloggers). As for pushing own material, only once or twice per day with varying imagery and approaches.
Progress: Between books, maybe add a progress app to your website, such as My Book Progress so readers can keep up to date with book progress.
Blogging: Keep blogging so there is new material and updates to post. The book-reviews blogs also helps gain new followers.