The 12th century Pendragon Castle is now a ruin located in Mallerstang dale, Cumbria, south of Kirkby Stephen, and close to the hamlet of Outhgill. You can reach the ruins today via the B6259 or if you're feeling particularly adventurous and confident in your driving skills, you can take the single track Tommy Rd, which is what I did by mistake, but if you've read my Wigtown blog you won't be surprised by that.
Legends say that there was an original castle built here by Uther Pendragon, father of King Arthur during the 5th century. Unfortunately, there is no current evidence that there was a former castle at this location before the 12th century, though given that a previous castle would have probably been made out of wood this is hardly surprising. Many places throughout Cumbria claim connections to the legend of King Arthur, but only the author of the legend, Geoffrey of Monmouth (if he were still around) would be able to tell anyone for sure. However, he probably wouldn't be able to tell you anything about Pendragon Castle. The first mention of Pendragon Castle was apparently in the 15th century written in Thomas Malory's Le Morte D'Arthur. Malory didn't invent the stories independently either, 'he translated Arthurian stories that already existed in thirteenth-century French prose and compiled them together with at least one tale from Middle English sources to create his text'. Despite mentioning the illusive Pendragon Castle, Malory left no clues as to where it's actual location may have been.
So it looks like the Cumbrian Pendragon Castle wasn't ever associated with the legend of King Arthur, and since King Arthur was only a fictional character with the tenuous possibility of being based on a real person, and since the timings seems to be out, then it is sadly but most likely that Pendragon Castle is nothing more than a really fancy name.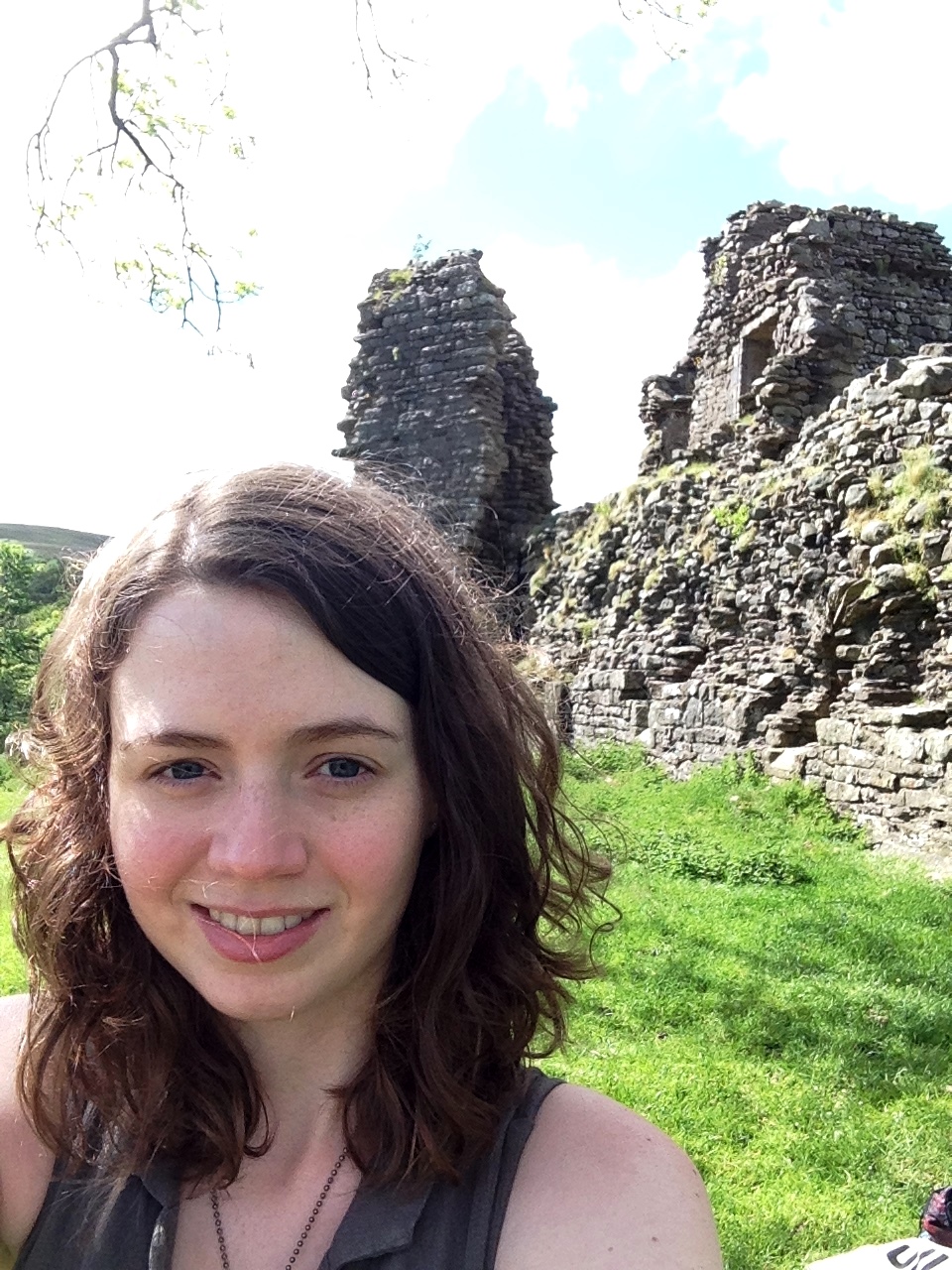 So why did I go? Well how could I not? Despite the evidence that King Arthur never truly existed and that there was no former castle on the site, there's still a slim chance that it could be true. Plus my Celtic ancestry combined with my writer's brain and a nudge from a good friend was enough to persuade my curiosity.
The true history of the castle lays claims to some notable people, including Ranulf le Meschin the 3rd Earl of Chester, Sir Hugh de Morville the Lord of Westmorland, Lady Ideona de Veteripont, Lady Anne Clifford, and her successor the Earl of Thanet. The castle itself was attacked by Scots raiding parties in 1342 and again in 1541, and the castle has the remains of a Norman keep, with later additions from the 14th and 17th centuries.
It's true that not much is left of the castle since the Earl of Thanet literally gutted the place and took all of its valuables, including the lead from the roof, but there is still enough of the castle – it's arched doorways, narrow windows, a few steps from its spiral stone stairways, and enough of its walls – for any daydreamer to easily imagine what it must have been like during its full grandeur, and to imagine the possibility of King Arthur.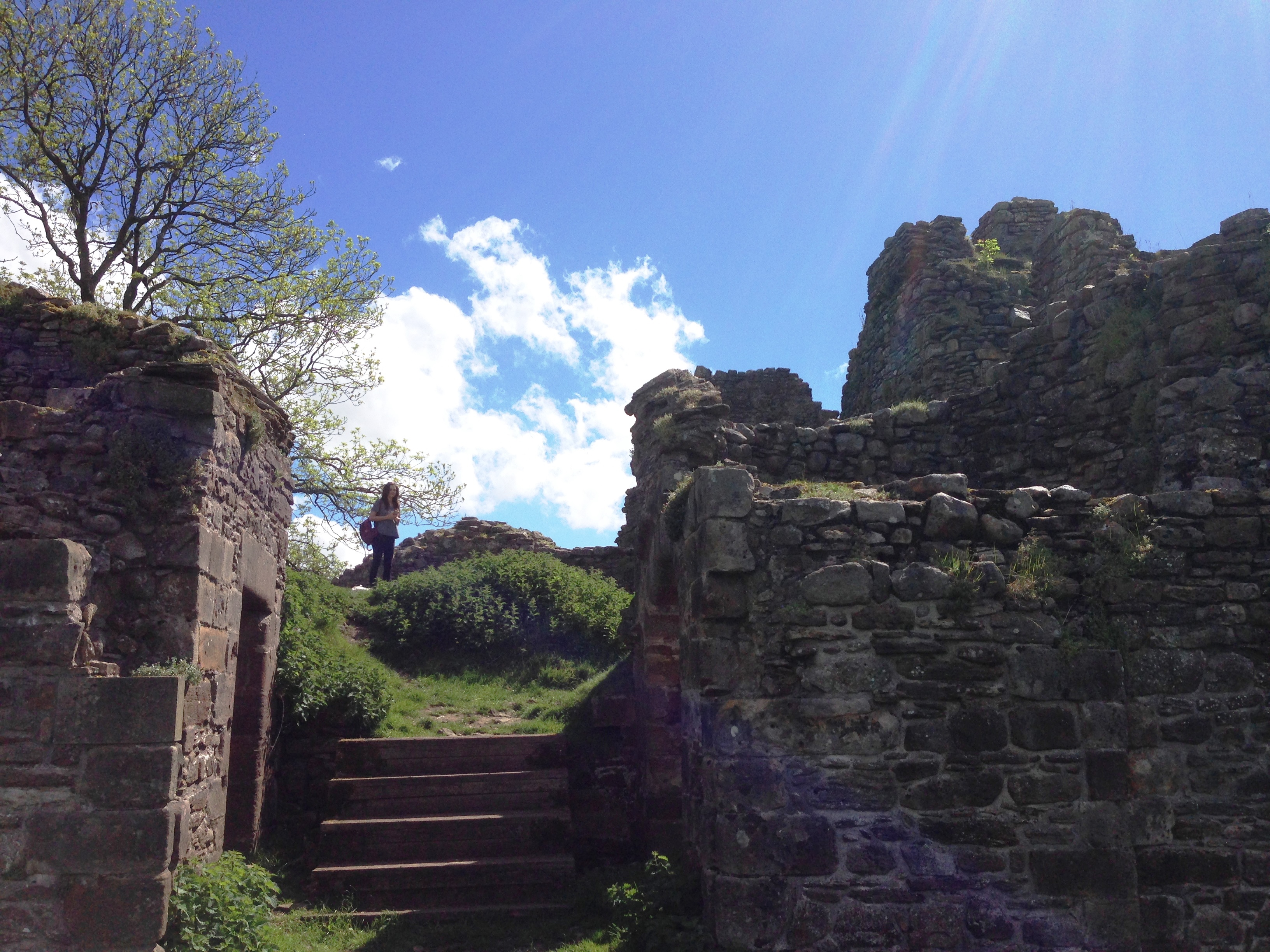 Sheep graze outside the castle walls now and there's a sign warning visitors not to climb on the ruins, but you can still walk around the ruins and there are new wooden steps in place so you can literally get inside its walls too. My friend and I didn't have time but there is also a walk that tourists can do called Lady Anne's Way.
Like a true writer, reader and author, I've been trying to track down the most promising and highly rated Arthurian tales. There have been many films and books written about Arthur, his knights, his enemies, his family and of course, the wizard Merlin. Le Morte d'Arthur, is a good place to start and still highly rated today but it is an older story, first published in 1485.
A more recent Arthurian novel that I have found was written by Bernard Cornwell, titled 'The Winter King: A Novel of Arthur (Warlord Chronicles)'. First published in 1995, reviews on Amazon and Goodreads rate this series at 4 Stars and above. However, if you're looking for fairies and magic then this might not be the novel for you, one reader described this novel as 'does a real, researched job in telling a story which might have happened. Many of the characters believe in magic and things happen which might be interpreted as such but they might also be explained by realistic means.'
In 2004, 'Sword of the Rightful King' by Jane Yolen was published and it didn't disappoint, readers have been rating this novel and it sits at just under 4 Stars on Goodreads and above 4 Stars on Amazon. One reader described this book as 'an imaginative reinvention of the old legend of King Arthur, yet it is faithful (in some ways) to the earliest version of Geoffrey of Monmouth rather than Malory's Le Morte d'Arthur.'
The only claim to any sort of historical fiction that I can make at the moment is 'Child of Awe' by Kathryn Davis, a very good book about Scotland and Scottish Clans, but my knowledge on Arthurian tales is somewhat lacking. It seems like some legends just never die though, I think I'm going to have to get my nose into some Arthurian fiction and keep an eye out for anything new rising up in the genre.