A Happy New Year to you from everyone at Outlet Publishing. It's been a year of ups and downs for many people but we hope 2020 will be better than 2019. As always, we book readers are eager to look out for the best, upcoming, books, but this year I thought I would focus on the books you might have missed.
There have been many new releases over the last couple of years, some now have recently released sequels. So, I thought I would share some of my favourites with you…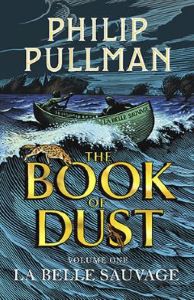 The Book Of Dust (Volume One La Belle Sauvage) by Philip Pullman. If you haven't seen this book yet then you must have had your head under a rock. It's been everywhere, especially since Pullman's 'His Dark Materials' premiered as a TV series in October 2019. The Book Of Dust is a trilogy which expands on His Dark Materials trilogy, and the second volume 'The Secret Commonwealth' was recently published in October 2019. Pullman has said that The Book Of Dust trilogy addresses Consciousness. Step into a new, fantasy world filled with daemons. The Book Of Dust is perfect for Pullman fans and new readers alike.
---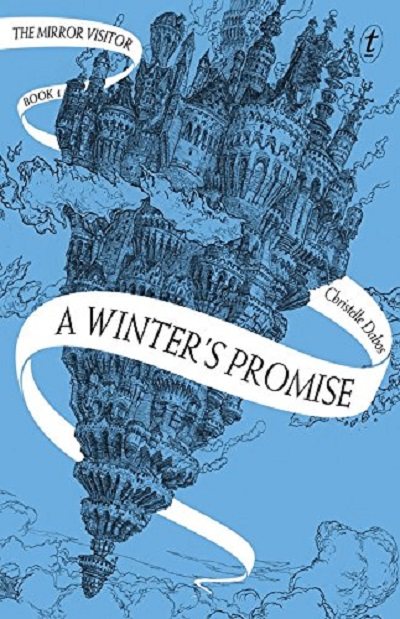 2) A Winter's Promise (Book 1 of The Mirror Visitor) Quartet.
This book was originally published in French but was released in English in September 2018. The second book in the series 'The Missing Of Clairdelune' was released as a hardback in July 2019, the paperback is due out in April this year. This is a fantastical story about landmasses called arks and characters with unforgettable magical abilities. I describe this book as a quirky fantasy, and I'm looking forward to reading book 2.
---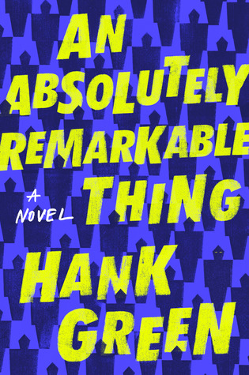 3) An Absolutely Remarkable Thing By Hank Green.
Published in September 2018, the book's sequel, titled, 'A Beautifully Foolish Endeavour' is due to be published in July this year. Green describes his first book as 'speculative fiction'. The book focuses on the pros and cons of fame and discusses how the world might respond to something new and alien. It is a clever and unique story mixing social media and fame with a little bit of fantasy and science-fiction.
---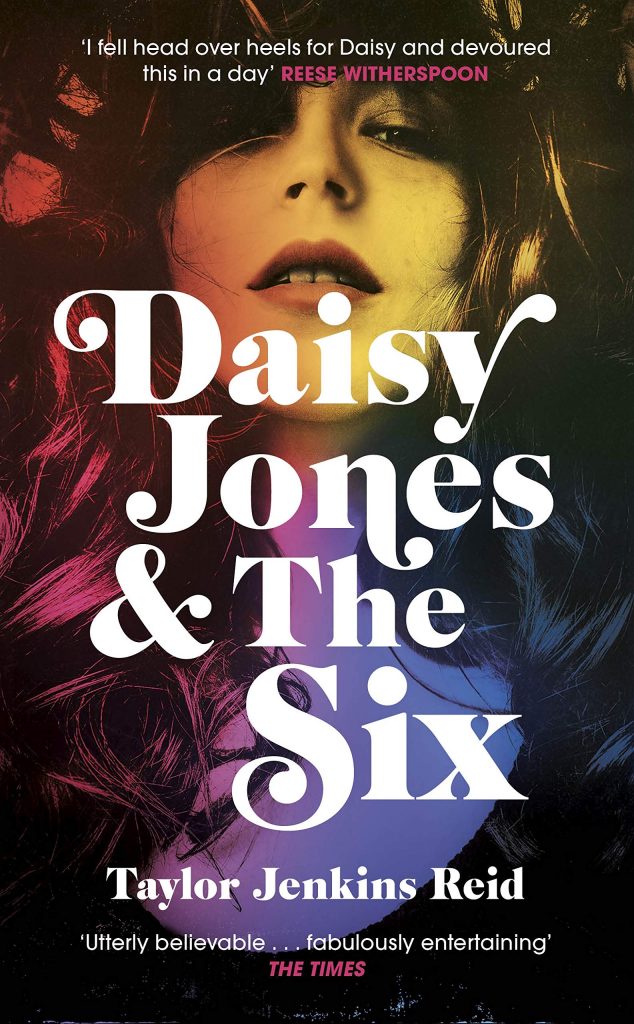 4) Daisy Jones & The Six by Taylor Jenkins Reid.
Published in March 2019 and a New York Times bestseller, this book follows a girl called Daisy as she grows up through the sixties and seventies, later becoming the star of a rock band. However, everyone is wondering why the group split up? Sex, drugs and rock 'n' roll this book is better suited for older teens and adults. This book is written in interview transcripts which may not be to everyone's taste, but it is filled with seventies nostalgia and the rock 'n' roll atmosphere.
---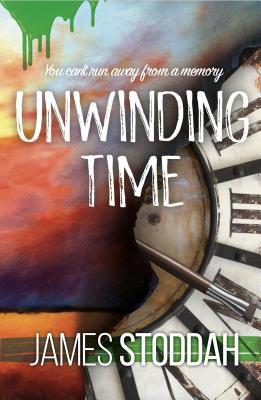 5) Unwinding Time By James Stoddah.
Published in October 2018, Unwinding Time follows Kayleigh Halsey as she tries to rebuild her life in the Lake District after a traumatic experience. A chance discovery leads her onto the trail of an unsolved mystery and self-discovery. This book is what I call realistic fiction, and it gently deals with anxiety, relationships and guilt. It is perfect for Young Adults and Adults.
---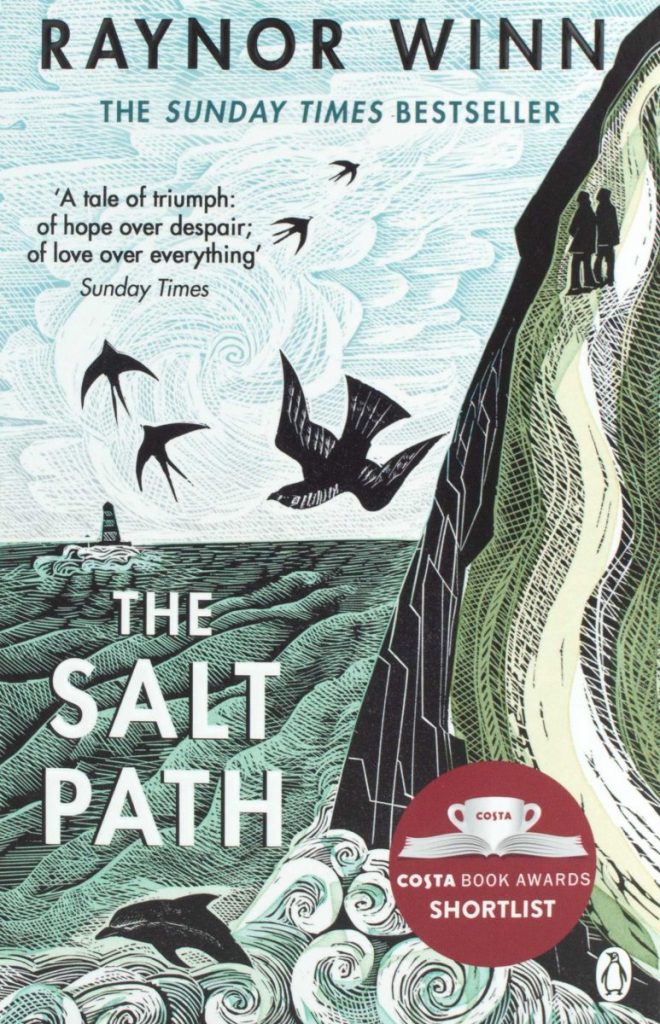 6) The Salt Path by Raynor Winn
Shortlisted for the Costa Book Awards and a Sunday Times Bestseller, this book was published in March 2018. This is an inspiring memoir about a couple who face loss, death and hardship. Homeless and almost penniless, they decide to backpack along the South West Coast Path. This is a story of their journey, the things they see and encounter. It is an eye-opening and thought provoking story.
---
7) Wilding by Isabella Tree.
Published in May 2018, this is an autobiography and tells the story of the 'Knepp experiment', a rewilding project in West Sussex. It is often described as 'how a farm returned to nature'. In this story Tree writes how she and her husband helped renew the land they owned after years of intensive farming. Plants, animals and insects all thrive despite the obstructions and delays, and a few rare species return to Knepp. Part memoir and part an account of ecology, this book is both fascinating and informative.
---
If you haven't read any of these books yet then I seriously recommend that you try one. Also, I couldn't possibly leave a book blog like this without mentioning my new release…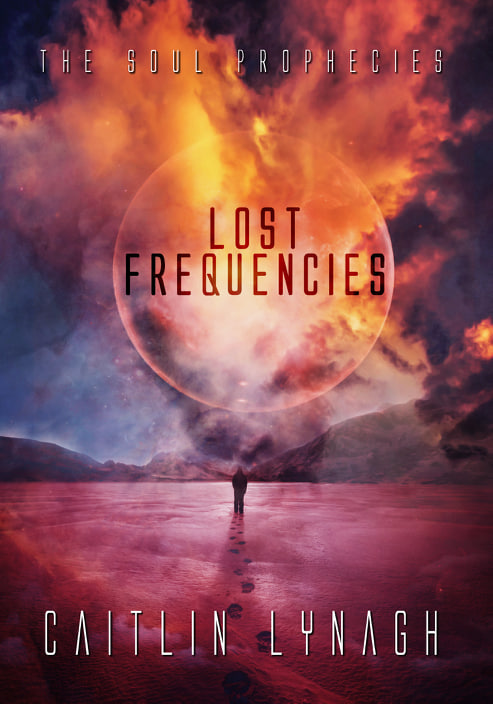 Lost Frequencies (The Soul Prophecies) By Caitlin Lynagh.
Published in November 2019, it is the first book of The Soul Prophecies series. Set on the dying, alien planet of Iyeeka, the story revolves around Ehi, a young woman who is found alone in a deserted and uninhabitable district. She can't remember who she is, but she knows she was looking for something important. The story follows multiple characters as they try to find a solution to save their world from complete destruction, but little do they know that their existence is heavily tangled with another world and lives that are yet to begin.
The books in this series are as follows; Lost Frequencies, Another Path and Quantum Messenger. You can read my books in whichever order you choose, my stories focus on our decisions in life, death and the consciousness. There are elements of paranormal, fantasy and sci-fi throughout the series. The last book in this series 'Quantum Messenger', is due out later this year.