Book covers can quite often be deceiving, sometimes beautiful covers are put on not-so-great stories, and sometimes boring or strange covers are put on amazing stories. That's why people say 'you should never judge a book by its cover', when referring to both books and people. However, I'm definitely a sucker for beautiful and interesting cover designs, particularly if I have already read and enjoyed the book and simply want to add it to my collection. Here are some of my favourite book covers…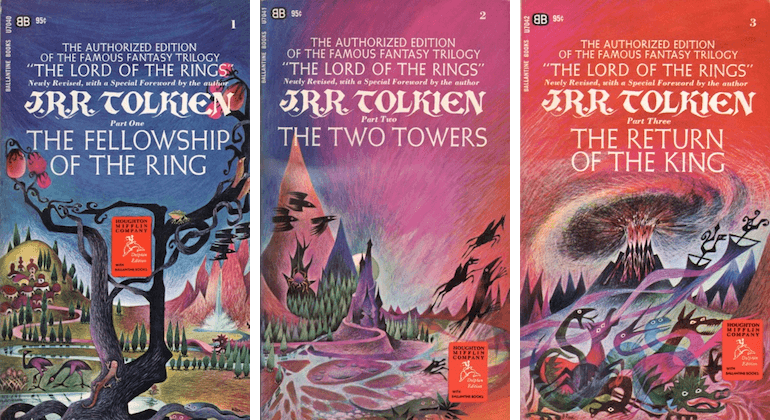 The Lord Of The Rings Trilogy with cover art by Barbara Remington. I have talked about these fantastic covers before, as I went out and hunted down all three copies for myself. I love the colours and surrealist style of these covers, but the story behind these covers is equally as interesting. Barbara hadn't even finished reading the Lord Of The Rings when she had to come up with and complete her cover designs for all three books. If you want to get copies of these books then you will have to settle for second-hand as these books came out in 1965.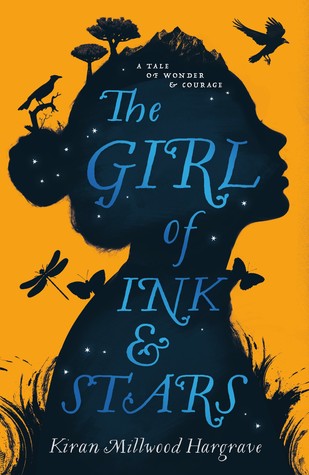 The Girl of Ink & Stars by Kiran Millwood Hargrave and illustrated by Helen Crawford-White. Published in 2016, this book has seen a new surge in popularity after winning the British Book Awards' Children's Book of the Year in 2017. I love the stars and nature aspect, combined with a girl's side profile on this cover. I found this book myself at the Seven Stories Museum book shop in Newcastle.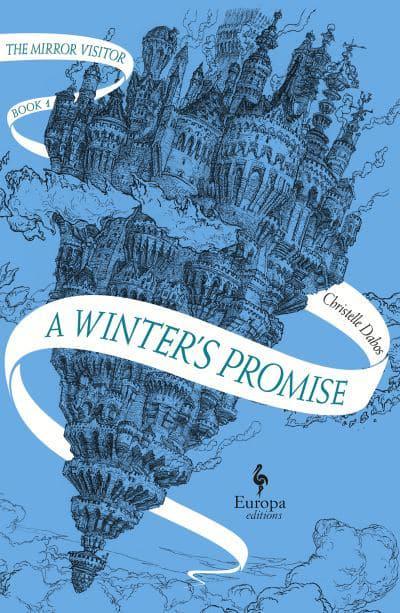 A Winter's Promise by Christelle Dabos illustrated by Laurent Gapaillard. The strange floating city with its exquisite detail attracted me to this book. Published in 2018, this book has won a whole host of awards and was originally written in French. I have finished reading book one and two from this series (The Mirror Visitor) and I'm waiting to get my hands on the paperback version of the third book.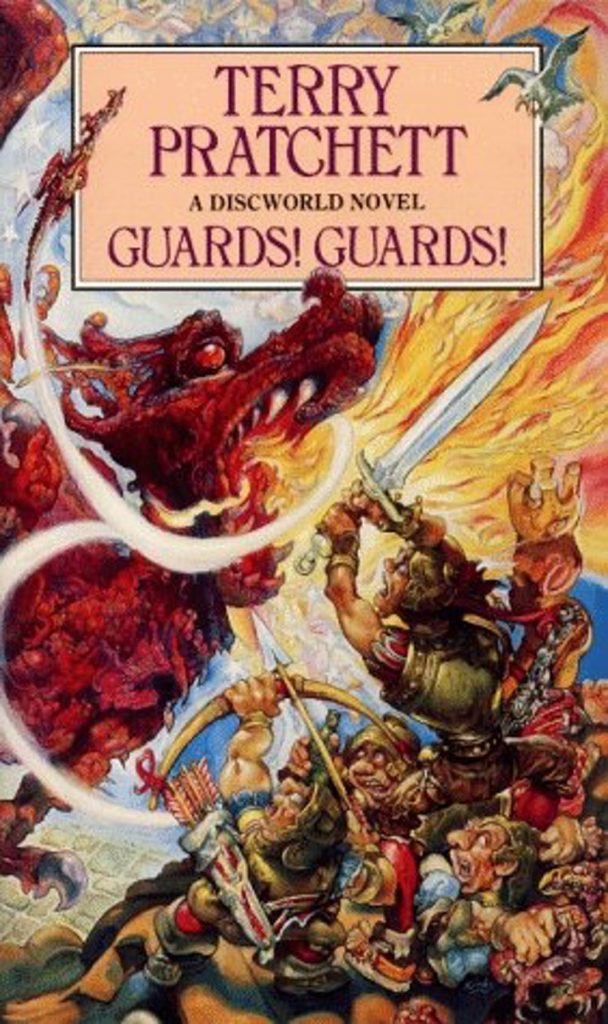 I would have put all of Terry Pratchett's Discworld novels on here, but I just chose one to show you. My favourite Discworld covers are the ones which are illustrated by Josh Kirby. Josh Kirby started with the first book in the series 'The Colour of Magic', and went on to produce covers for twenty-six books in the series until his death in 2001. I love the unique characters and action poses along with Kirby's use of bright colours and attention to detail.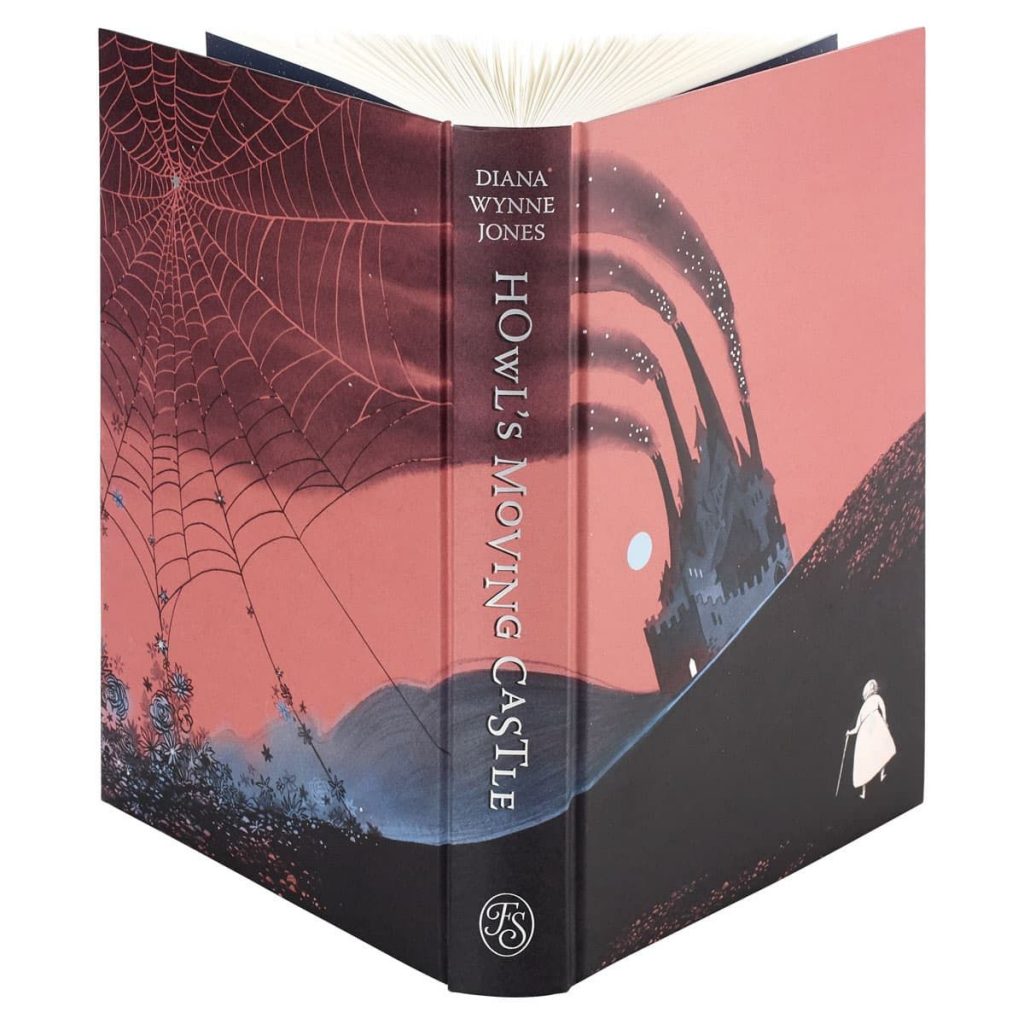 One of my favourite books and animated films is Howl's Moving Castle by Diana Wynne Jones. I was excited when the Folio Society announced that they were going to publish Howl's Moving Castle. The Folio Society are known for producing beautiful illustrated, hardback books with slipcases. The Folio Society launched a competition to find an illustrator for their version of Howl's Moving Castle, and even though the artist who I had originally hoped they would choose didn't win, I was still excited to see the finished product, and I wasn't disappointed. Illustrated by Marie-Alice Harel, I love the simplicity of Harel's design and the colour palette she has used for the cover. The delicate details with the smoke rising from the castle and the spider's web and flowers on the back accentuates the whole piece, and of course, Sophie's character is immediately recognisable as the little, old lady in the corner on the front.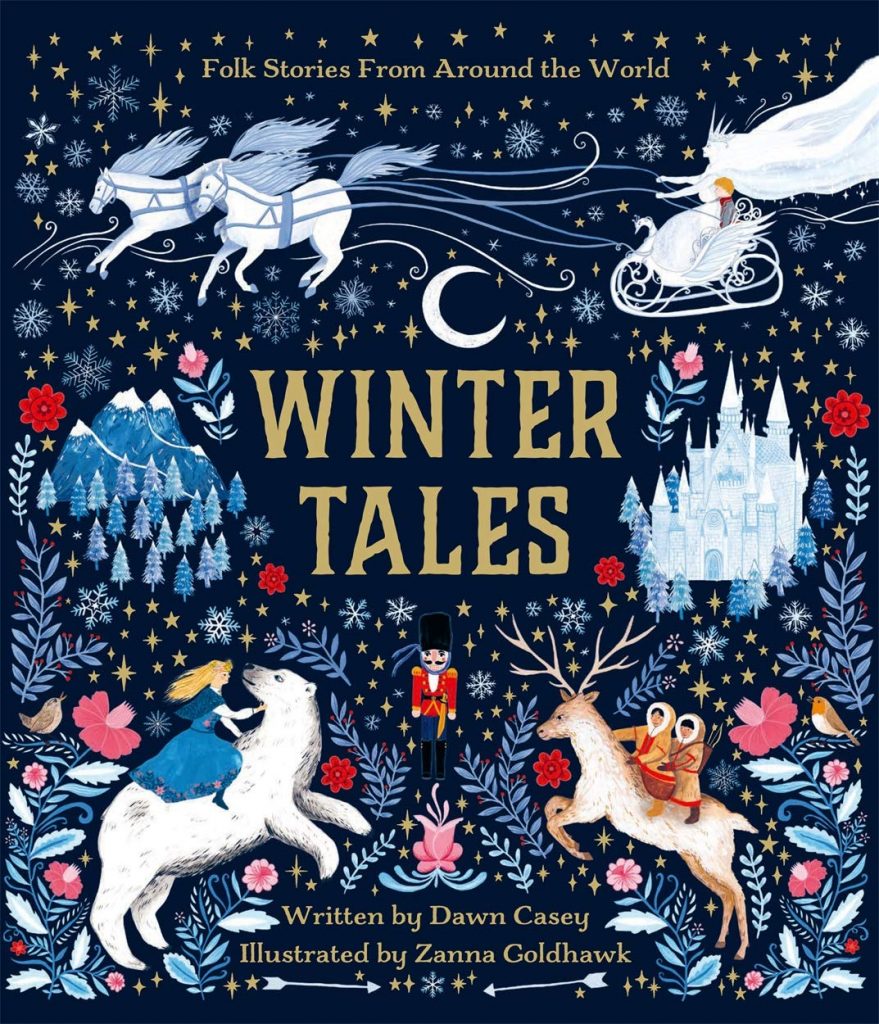 Winter Tales by Dawn Casey and illustrated by Zanna Goldhawk was recently published in 2020. I'm a sucker for fairy-tales and folk-tales, even though they're usually aimed at a younger audience. I spotted this book posted on Instagram and immediately fell in love with the illustrated cover. There is so much detail with the characters and animals, and wintery themes of snowflakes and snowy mountains. It's a beautiful hardback book and I was lucky enough to receive one as a gift.
There are so many more books that I could add to this list, but I will save them for a future blog. If you're looking for books with beautiful covers, I recommend looking at The Folio Society, Penguin Clothbound Classics, Penguin English Library, Barnes & Noble Leatherbound Classics, and Wordsworth Collector's Editions.