I have been working at the bookshop, Westwood Books for almost six years, and in that time I've heard some weird and wonderful books requests. It always feels great when a customer walks in looking for a specific book that they haven't been able to track down and you just so happen to have a copy in stock. The shop I work in is so big that customers often come to the desk to ask for help finding a specific book, and there are some authors and book that come up again and again. So if you're looking for a book or you're just interested in what everyone else is reading, here is a short list of books that customers always ask for…
1984 by George Orwell
This book is so popular that we always have a small pile of them on one of our tables. First published in 1949, it was Orwell's ninth and final book. It has become a classic literary example of political and dystopian fiction and has never been out of print.
The Art of War by Sun Tzu
Dating back to the 5th Century BC, this book contains a detailed explanation of Chinese military strategy and warfare. Sun Tzu is considered one of history's finest military tacticians.
The book was translated into French and published in 1772 (re-published in 1782). A partial translation into English was attempted by British officer Everard Ferguson Calthrop in 1905 under the title The Book of War. The first annotated English translation was completed and published by Lionel Giles in 1910.
David Walliams Books
A lot of kids aged between 6-12 years seem to love David Walliams' books. David Walliams is an English comedian, actor, writer, and television personality. His children books are packed with comedy and colourful characters. Walliams website claims he is the biggest selling children's author to have started writing since the year 2000. He certainly appears to be popular as many kids ask for his books when they visit the bookshop.
Diary Of A Wimpy Kid by Jeff Kinney
Diary of a Wimpy Kid is a popular children's book series created by author and cartoonist Jeff Kinney. The series follows Greg Heffley, a middle-schooler who illustrates his daily life in a diary. More than 250 million copies have sold worldwide. Another popular request from kids aged 6-12 years.
Harry Potter by J. K. Rowling
The first book, Harry Potter and the Philosopher's Stone was first published in 1997, and since then the rest of the series has seen immense success worldwide. People of all ages ask for these books.
Wuthering Heights by Emily Bronte
All three Bronte sisters are still popular today, but Wuthering Heights by Emily Bronte is requested the most. Published in 1847 under the pen name Ellis Bell, Wuthering Heights is now considered a classic of English Literature. Controversial at the time for its depictions of mental and physical cruelty, domestic abuse and for challenging Victorian morality, religious and societal values, this book still fascinates people to this day.
Anne of Green Gables by Lucy Montgomery
Published in 1908 and written for all ages, Anne of Green Gables is considered a classic children's novel. The book has been translated into at least 36 languages and has sold more than 50 million copies. The story follows the adventures of Anne Shirley, an 11-year-old orphan girl, who is sent by mistake to brother and sister, Matthew and Marilla Cuthbert, who wanted to adopt a boy to help them on their farm. It is popular with all readers, in particular young girls.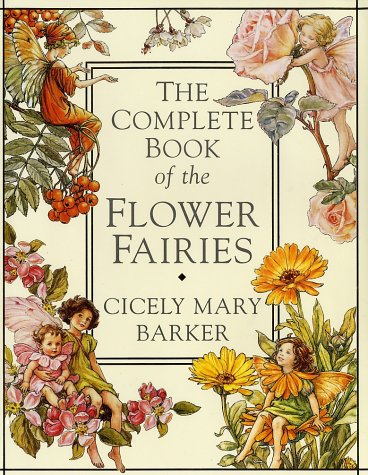 Flower Fairies by Cicely M. Barker
Cicely Mary Barker published her first Flower Fairies book in 1923, a collection of twenty-four paintings and illustrations. The books enjoyed huge popularity due to Queen Mary's well-known interest in fairy art. She later published seven more volumes of Flower Fairies. Following the publication of Cicely Mary Barker's original Flower Fairy paintings and verses, two series of fairy stories featuring original Flower Fairies characters, Flower Fairies Friends and, more recently, Secret Stories, have also been published. Earlier editions of the Flower Fairies books have now become collectable.
Silent Traveller Books by Chiang Yee
Chiang Yee, was a Chinese poet, author, painter and calligrapher. The Silent Traveller in Lakeland was published in 1937, followed by a series of books in the same vein, all illustrated by Chiang Yee. The books bring a fresh 'sideways look' to places perhaps unfamiliar at the time to a Chinese national: the author was struck by things the locals might not notice, such as beards, or the fact that the so-called Lion's Haunch on Arthur's Seat in Edinburgh is actually far more like a sleeping elephant. Chiang Yee's charming descriptions and beautiful art made this series a success, and early editions are collectable today.
Seven Years In Tibet by Heinrich Harrer
Seven Years In Tibet is an autobiographical travel book written by Austrian mountaineer and Nazi SS sergeant Heinrich Harrer based on his real life experiences in Tibet between 1944 and 1951 during the Second World War and the interim period before the Communist Chinese People's Liberation Army invaded Tibet in 1950.
The book covers the escape of Harrer and his companion, Peter Aufschnaiter, from a British internment camp in India. Harrer and Aufschnaiter then traveled across Tibet to Lhasa, the capital. Here they spent several years, and Harrer describes the contemporary Tibetan culture in detail. Harrer subsequently became a tutor and friend of the 14th Dalai Lama.
This book is not as popular as some of the other books in this blog, but it is still requested from time to time.
Patrick O'brian Books
Customers are always asking for Patrick O'brian's Aubrey- Maturin series, usually they are trying to collect the whole set. Patrick O'brian was an English novelist and translator, best known for his Aubrey–Maturin series of sea novels set in the Royal Navy during the Napoleonic Wars, and centred on the friendship of the English naval captain Jack Aubrey and the Irish–Catalan physician Stephen Maturin. The 20-novel series, the first of which is Master and Commander, is known for its well-researched and highly detailed portrayal of early 19th-century life, as well as its authentic and evocative language. The novels have sold over three million copies in 20 languages.
Wind In The Willows by Kenneth Grahame
Earlier this week a customer asked for a copy of Wind In The Willows. This book is a children's novel by the British novelist Kenneth Grahame, first published in 1908. It details the story of Mole, Ratty and Badger as they try to help Mr. Toad, after he becomes obsessed with a motorcar and gets into trouble. The novel was based on bedtime stories Grahame told his son Alastair. First published to negative reviews, The Wind In The Willows has since become a classic of Scottish Literature and is loved by children and adults to this day.
There are earlier and beautifully illustrated versions of this book that have become collectable.
Dr Seuss Books
Theodor Seuss Geisel was an American children's author and cartoonist. He is known for his work writing and illustrating more than 60 books under the pen name Dr. Seuss. He published his first and possibly lesser-known children's book, And to Think That I Saw It on Mulberry Street in 1937.
After the war he wrote some of his best known works; If I Ran the Zoo (1950), Horton Hears a Who! (1955), The Cat in the Hat (1957), How the Grinch Stole Christmas! (1957), Green Eggs and Ham (1960), One Fish Two Fish Red Fish Blue Fish (1960), The Sneetches (1961), The Lorax (1971), The Butter Battle Book (1984), and Oh, the Places You'll Go (1990).
His books have topped many bestseller lists, sold over 600 million copies, and been translated into more than 20 languages.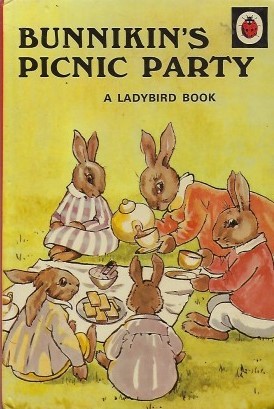 Ladybird Books
Most people today will remember the classic Ladybird books with their little red ladybird symbol. The first book in the line, Bunnikin's Picnic Party: a story in verse for children with illustrations in colour, was produced in 1940.
In the 1960s and 1970s the Key Words Reading Scheme (launched in 1964) was heavily used by British primary schools, using a reduced vocabulary to help children learn to read. Ladybird produced a series of 36 small-format hardback books using this reading scheme with stereotyped models of British family life: the innocence of Peter and Jane at play, Mum the housewife, and Dad the breadwinner. Many of the illustrations in this series were by Harry Wingfield, John Berry, Martin Aitchison, Frank Hampson and Charles Tunnicliffe.
In the 1960s, Ladybird produced the Learnabout series of non-fiction (informational) books, some of which were used by adults as well as children.
An independent company for much of its life, Ladybird Books became part of the Pearson Group in 1972. However, falling demand in the late 1990s led Pearson to fully merge Ladybird into its Penguin Books subsidiary in 1998.
Early editions of Ladybird Books are now collectable.
Agatha Christie Books.
Agatha Christie was an English crime novelist, short-story writer and playwright. Her reputation rests on 66 detective novels and 15 short-story collections that have sold over two billion copies.
People are always asking for her books, as soon as her books come into the shop, they fly back out again.
Interested in trying to find some of these books? Come and visit Westwood Books in Sedbergh. 
The largest book shop in the Yorkshire Dales
Open Daily
10:30am to 5pm April – October
10:30am to 4pm November – March