It's that time of year again where you're wondering what an earth to get for your aunt, uncle, cousin, friend… and it's even harder this year with energy costs and rising prices. So why not give your nearest and dearest a lovely book for Christmas which won't break the bank? Here are some gift books that have been flying off the shelves and won't fail to delight.
Hidden beyond the bluebell woods and babbling brooks, there is great unrest in our countryside. In this lyrical satire, Pam Ayres highlights the undercurrents simmering beyond the patchwork of fields. We meet the angry fishermen who can't afford to live in their own villages, the indignant farmers who get the blame for everything and the old man grieving for the unspoilt village of his youth. The animals have their say too, from the persecuted grey squirrel who didn't want to leave America anyway, the barn owl mourning his now-converted ancient barn, and the humble maligned mole, all of whom come together and demand to know: Who Are You Calling Vermin?
Charlie Mackesy's beloved The Boy, the Mole, the Fox and the Horse has been adapted into an animated short film, coming to BBC One and iPlayer this Christmas.
This beautifully made hardback celebrates the work of over 100 animators across two years of production – with Charlie's distinctive illustrations brought to life in full colour with hand-drawn traditional animation and accompanying hand-written script.
"I made a film with some friends about a boy, a mole, a fox and a horse – their journey together and the boy's search for home. I hope this book gives you courage and makes you feel loved." Love Charlie x
'We shall go on a journey, across the river . . .'
Join Big Panda and Tiny Dragon as they set off on an extraordinary adventure in this companion to the global bestselling phenomenon Big Panda and Tiny Dragon.
Although content in their temple high up in the mountains, Tiny Dragon realises that something feels incomplete. So it is that they decide to make a journey together, to new and distant lands.
As they encounter dangers and challenges, they learn that everything they need is already inside them and that change, though sometimes scary, is possible and, with patience, can lead to better things.
Inspired by Buddhist philosophy and spirituality, the story of these whimsical characters makes the perfect gift for anyone looking for a little hope and comfort.
Friends Big Panda and Tiny Dragon journey through the seasons of the year together, day and night, in rain and in sun. Travelling through nature, they find hope and inspiration in the world around them, realising that even in the darkest of days, Spring will always return.
Feel the calming influence of Big Panda, who reminds us of the bigger picture while appreciating the simplicity of small moments.
Explore your surroundings with the inquisitive eye of Tiny Dragon, our friend who is big in heart if not in stature.
And on their journey through the ever-changing seasons, join these two friends as they learn how to live in the moment, be at peace with uncertainty, and find the strength to overcome life's obstacles, together.
Kindred in spirit to The Lost Words but fresh in its form, The Lost Spells introduces a beautiful new set of natural spell-poems and artwork by beloved creative duo Robert Macfarlane and Jackie Morris.
Each "spell" conjures an animal, bird, tree or flower — from Barn Owl to Red Fox, Grey Seal to Silver Birch, Jay to Jackdaw — with which we share our lives and landscapes. Moving, joyful and funny, The Lost Spells above all celebrates a sense of wonder, bearing witness to nature's power to amaze, console and bring joy.
Written to be read aloud, painted in brushstrokes that call to the forest, field, riverbank and also to the heart, The Lost Spells summons back what is often lost from sight and care, teaching the names of everyday species, and inspiring its readers to attention, love and care.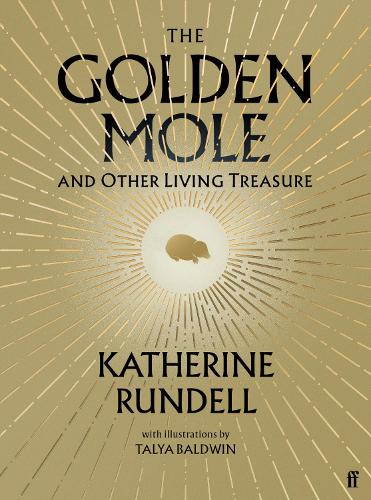 The world is more astonishing, more miraculous and more wonderful than our wildest imaginings.
In this passionately persuasive and sharply funny book, Katherine Rundell tells us how and why.
A swift flies two million kilometres in its lifetime. That's far enough to get to the moon and back twice over – and then once more to the moon. A pangolin keeps its tongue furled in a pouch by its hip, a Greenland shark can live five hundred years, a wombat once inspired a love poem.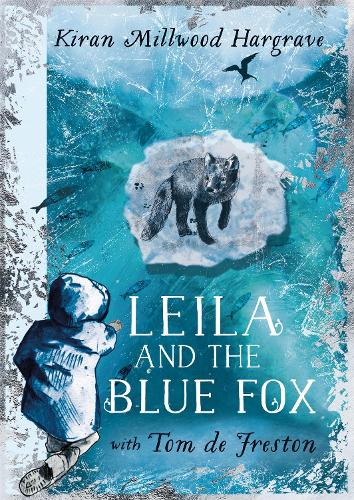 She was very tired.
She lay down, her soft head on her soft paws.
The sunset licked her face.
The snow covered her like a blanket.
Fox wakes, and begins to walk. She crosses ice and snow, over mountains and across frozen oceans, encountering bears and birds beneath the endless daylight of an Arctic summer, navigating a world that is vast, wild and wondrous.
Meanwhile, Leila embarks on a journey of her own – finding her way to the mother who left her. On a breathtaking journey across the sea, Leila rediscovers herself and the mother she thought she'd lost, with help from a determined little fox.
Based on the true story of an Arctic fox who walked from Norway to Canada in seventy-six days, a distance of two thousand miles, this compelling, emotional and beautifully illustrated story is the perfect gift for 9+ readers.