Are you a book-lover or know a book-lover? Then here are ten bookish related things just for you, ranging from quirky hotels to delicious cake, this is a list of some of the bookish things you can find online today!
1] Book and Bed Tokyo is a bookstore/library themed capsule hotel. The hotel can sleep up to twelve guests in small compartments built into the bookshelves, and a further eighteen guests in similar compartments outside of the reading area. More like a hostel than a hotel, these unique and inexpensive reading nooks are all about relaxing with a good book before settling down to sleep. Even though none of the books are for sale, they are free to be read by guests and the hotel is ebook friendly with free wi-fi.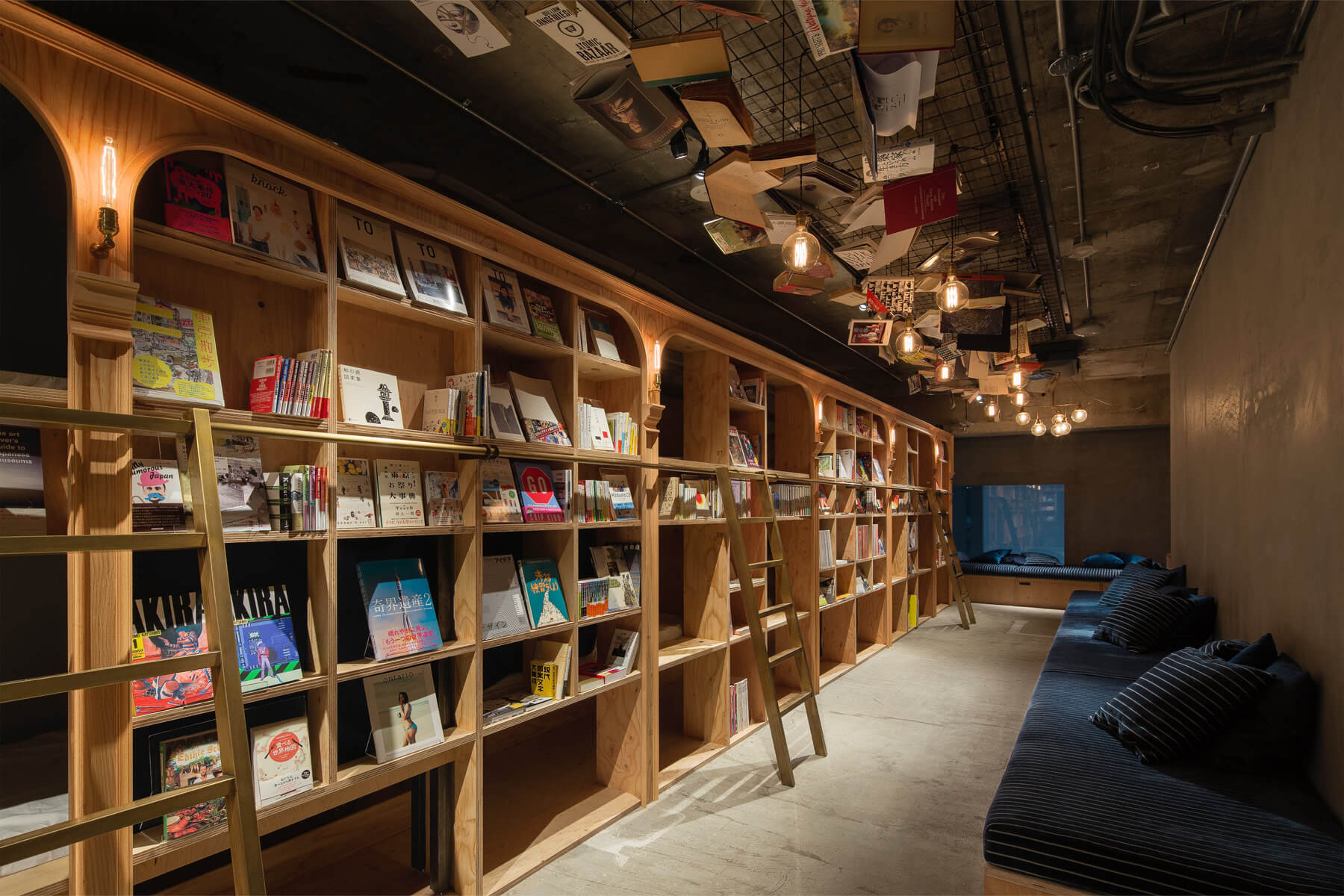 http://bookandbedtokyo.com/en/
2] Book Stairs are the perfect way to brighten up a boring stairway. You can paint them yourself or buy a decal or a decorative stair riser panel online.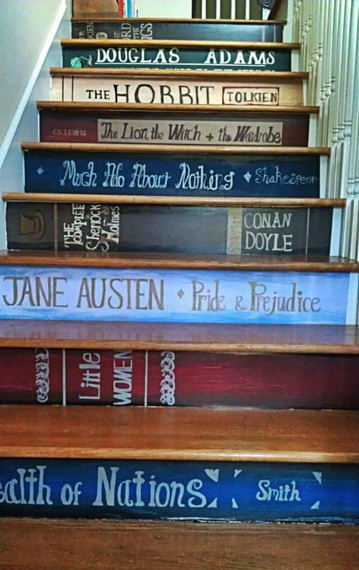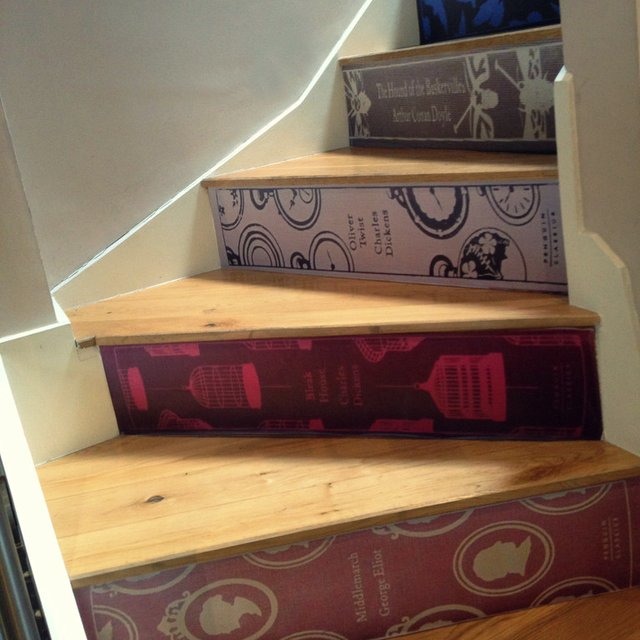 3] El Ateneo in Buenos Aires, Argentina is one of the most epic bookstores I have ever seen. Once a former theater, the bookstore boasts over a million people walk through its doors annually, and it isn't difficult to see why.
http://www.buenostours.com/el-ateneo-grand-splendid-bookstore
4] Book Related Jewellery from earrings, necklaces, rings and bracelets, you can buy all of these and more online (just look at Etsy or the literarygiftcompany).
5] A literary paper rose, it doesn't need watering, it never dies, what better way can you say 'I love you eternally'? The perfect valentine's gift for your bibliophile partner!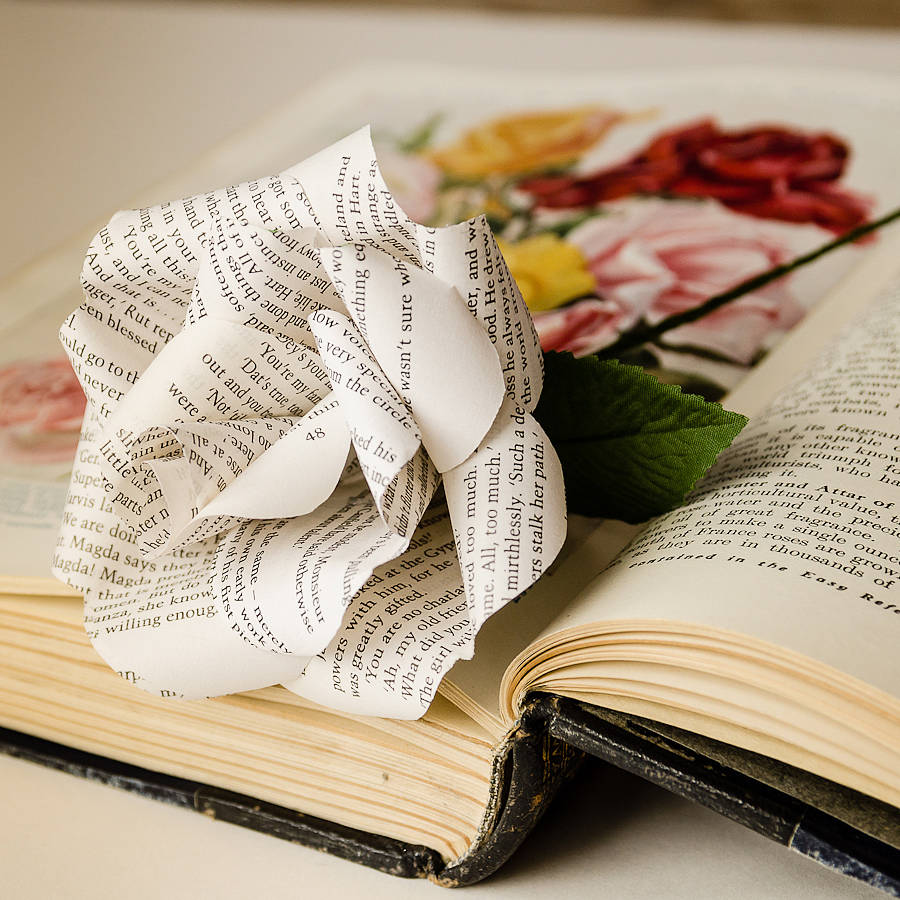 http://www.notonthehighstreet.com/bookish/product/literary-paper-rose
6] Book Chairs to kick back in and to keep all of your books in one place of course. There are a number of bespoke designs for these types of chairs so go and check them out online.
7] Book Tours! Whether it's a Harry Potter tour in London or a Angels & Demons tour in Rome, you can see and visit all the places that inspired your favourite books and films. You can visit the studios, take a private cab, or go on a walking tour. Tour prices range from £20 – £100. 
8] Book Lights make the perfect night-side lamp or overhead light! Whatever you fancy there is definitely a light for you, some lamps have a book stack for a base and others are literally made out of book pages (check these out on Etsy).
9] Unique Bookshelves, why have a boring rectangle bookshelf when you could have a circle or the batman logo? If you have the space and a couple of hundred pounds to spare then spoil yourself with a new bookshelf to show off your awesome book collection. (Etsy, Etsy, Etsy…)
10] Book Cake, it's a book and it tastes good. You often see open-book cake designs at christenings but some creative people have taken this a step further by making personalized varieties for birthdays and other events. There are a number of 'How to' tutorials and instructions online if you want to try it out for yourself, otherwise you're going to have to do some leg-work and ask around your local cake shops. Need more convincing? Take a look at these beautiful and mouthwatering designs…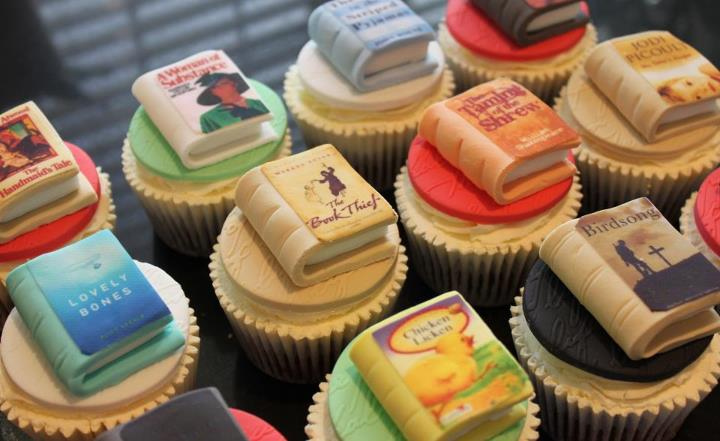 'The glory of a good tale is that it is limitless and fluid; a good tale belongs to each reader in it's own particular way.' -Stephen King