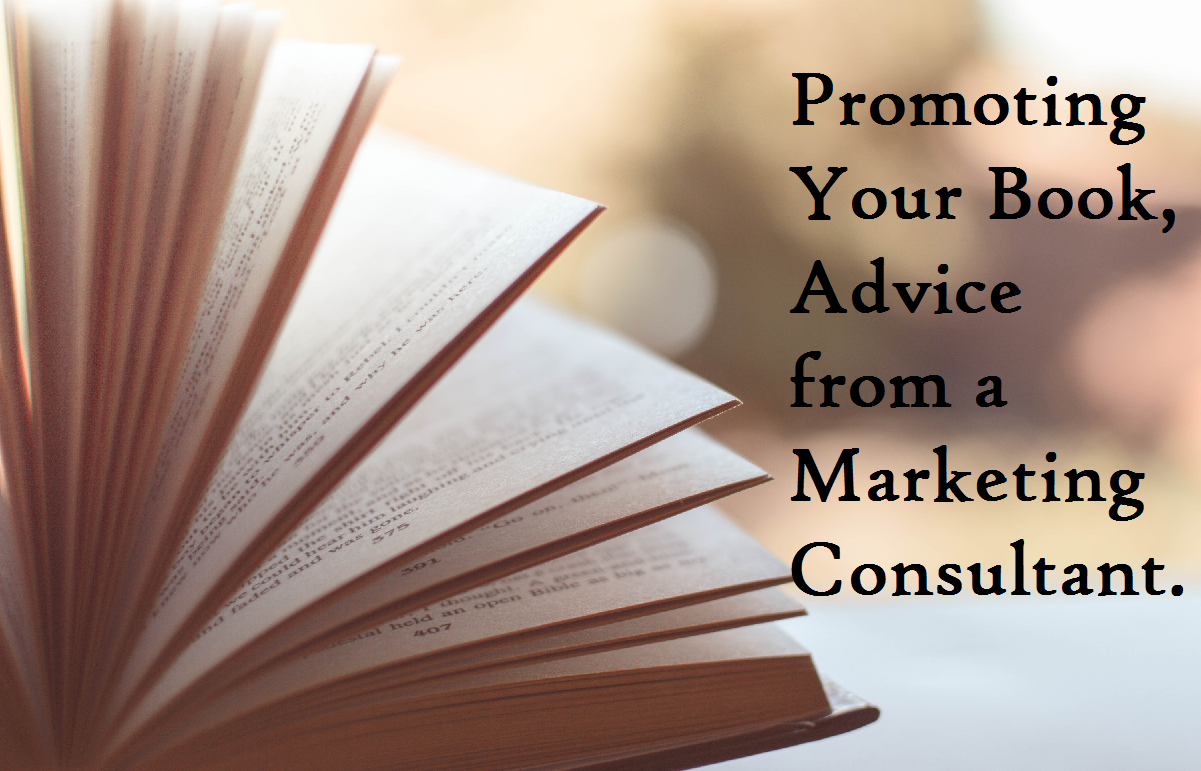 We all know how difficult it is to sell books, and for the majority of authors, we just don't have enough time or funds to market our books in the first place. So I decided to talk to a Marketing Consultant and ask them questions about how to go about marketing books, where to start and what an author needs to know. Here is our conversation…
Q) How do you go about marketing a book?
A – That question could take a week's worth of blogs to cover. There's no set formula as such; using social media is essential, and having a website and author/book specific mailing list is important too. You want readers to buy your book, so essentially that starts with making sure the cover and book description are right. Plan your release in advance, get beta reviewers if you can ready for the release and use your own support network for the intial trigger. Use the local media, schools and even your local library to promote your book and to generate early sales and reviews. Blog about your book and help build up recognition for the title of your book for search engine optimisation, the rest is just patience and perseverence.
Q) What would you say are the most important sites for marketing/promoting your book?
A – All social media sites are good in different ways but definitely Twitter, Facebook, and Tumblr if you have good visual art and quotes from your book.
Q) How do you start with Twitter?
A – Twitter works with hashtags (#), after you've made an account you want to look for writing and book related hashtags like #fridayreads and #reading. You can find potential readers this way and you should 'follow' readers who seem to be reading books from the same genre as yours. You should also look out for and follow authors who seem to be happy to 'retweet'. Hopefully people will start to follow you back and you can slowly build up your followers.
Q) Should you follow famous authors?
A – Yes definitely, though don't expect to be followed in return. The good thing about famous authors with lots of followers is that you can learn from them and see what sort of tweets they post to their fans.
Q) So if you're just starting out what sort of tweets should you post?
A – You should post a mixture of tweets, you don't want to only post tweets that are purely for self-promotion like 'Buy my Book'. People tend to tire of seeing tweets that are constantly like that. You should aim to post tweets that you find interesting and also retweet tweets from your followers to show that you're engaging with them. You can also post personal tweets and get on board with hashtags like #fridayreads. As far as promotional tweets go, you want to post one of these for every 8 or 10 other tweets you do.
Q) Are there any rules to Twitter?
A – Yes, you can only follow up to 50 Twitter accounts every day, and every tweet is limited to 140 characters which means you have to be creative with a limited amount of words.
Q) What if people don't follow you back?
A – That's up to you. Some people won't follow you back and unless you're a fan or personally like their tweets you can unfollow them if you want to.
Q) What about Facebook?
A – With Facebook you will need to set up an Author/Book page and accumulate 'likes' as opposed to 'followers'. Facebook allows you to be more personal than Twitter but it's more of a word-of-mouth thing. It's crucial for new authors to get involved with big groups like BooksGoSocial Authors' Group and BooksGoSocial Book Review Club.
Q) How do you get likes?
A – You can invite people to 'like' your page and you can ask friends and family to like your page too. You can also send a direct message to your Twitter followers and ask them to like your page. One of the best ways to get likes is to get involved with Author Groups. BooksGoSocial Authors' Group have a weekly 'like page' day where you like author's pages, post your own page in the comments, and in return you get likes for your page. It's a mutual exchange of 'likes' where everybody benefits.
Q) What should you post on your Facebook Page?
A – You should treat your Facebook page like your Twitter feed, don't over-promote yourself. Post things that interest you and ideally are somewhat related to the themes in your book, or post things that are writing or reading related. If you have a video trailer for your book you should also upload this directly to your Facebook page as opposed to copying in the link, that way the trailer will play automatically whenever someone visits your page.
Q) Anything else to add about Facebook?
Facebook is probably the most effective platform, it's a good advertising platform. You can also do book giveaways on Facebook which are called 'takeovers'. The only bad thing is, like Twitter, Facebook isn't happy if you 'like' too many pages all at once so you may be given a warning message and be banned from liking pages, but this is only temporary.
Q) How does Tumblr work?
A – Tumblr is a blog sharing site which can be used to house full blogs or just pictures. Author's often have two, one for their author updates and another for their book. You can customise blogs in the same was as you do on WordPress and the old-style Myspace, by adding themes and even music, including full playlists.
Q) Do you have followers or likes on Tumblr?
A – You have followers like Twitter as opposed to page likes, however, your followers are hidden, including those you follow.
Q) Why is Tumblr good for authors?
A – Many authors are using Tumblr to create 'moodboards' for books, and to share quotes or images from their books.
Q) How do you build a following?
A – To build a following you can use hashtags like Twitter, the trick is to look for similar blogs from readers, booklovers and book reviewers and then follow them in the hope that they will follow you back. To engage with your followers you can like or reblog posts or message people directly by hitting the 'ask' button.
Q) Are there any other sites you would recommend?
A – Deviantart is different and depending on how artistic you are feeling, you can create a moodboard or draw characters and scenes from your book. There's also a literature section for quotes and you could post short passages from your book there too.
Goodreads is also good, you can create an author's page here once your book has been published. It's a social media site for booklovers and an online book club, you can also do book giveaways here and post blogs.
LinkedIn can be useful too, it's a professional page and it's good for gaining recognition for skills as a writer, editor, proofreader, etc. LinkedIn is very much like Facebook, you make the most from various writing groups where other authors share experiences and recommend people. You have status updates like Facebook but you can also post public blogs.
Q) Do you have any parting advice for any authors who wish to promote their books?
A – It takes time to build followings so be patient and try to dedicate a few hours a week to your social media, ideally half-an-hour a day at least. Use the visual imagery from your book covers as much as you can, it is worth investing in a good cover design, logos and pictures of characters and scenes, you can look for freelance artists on sites like peopleperhour. When you post on Facebook always leave a 'call to action' to either your books, blog, website or other social media pages. When you're posting or tweeting, always be friendly and try to avoid over-moralising posts, it's better to be inspirational. And finally, remember that it is social, and even if you're introverted you can enjoy the engagement online and you never know what opportunites may arise.
Did you like this blog? Do you agree or disagree? What are your thoughts and opinions? Please share and leave a comment below.