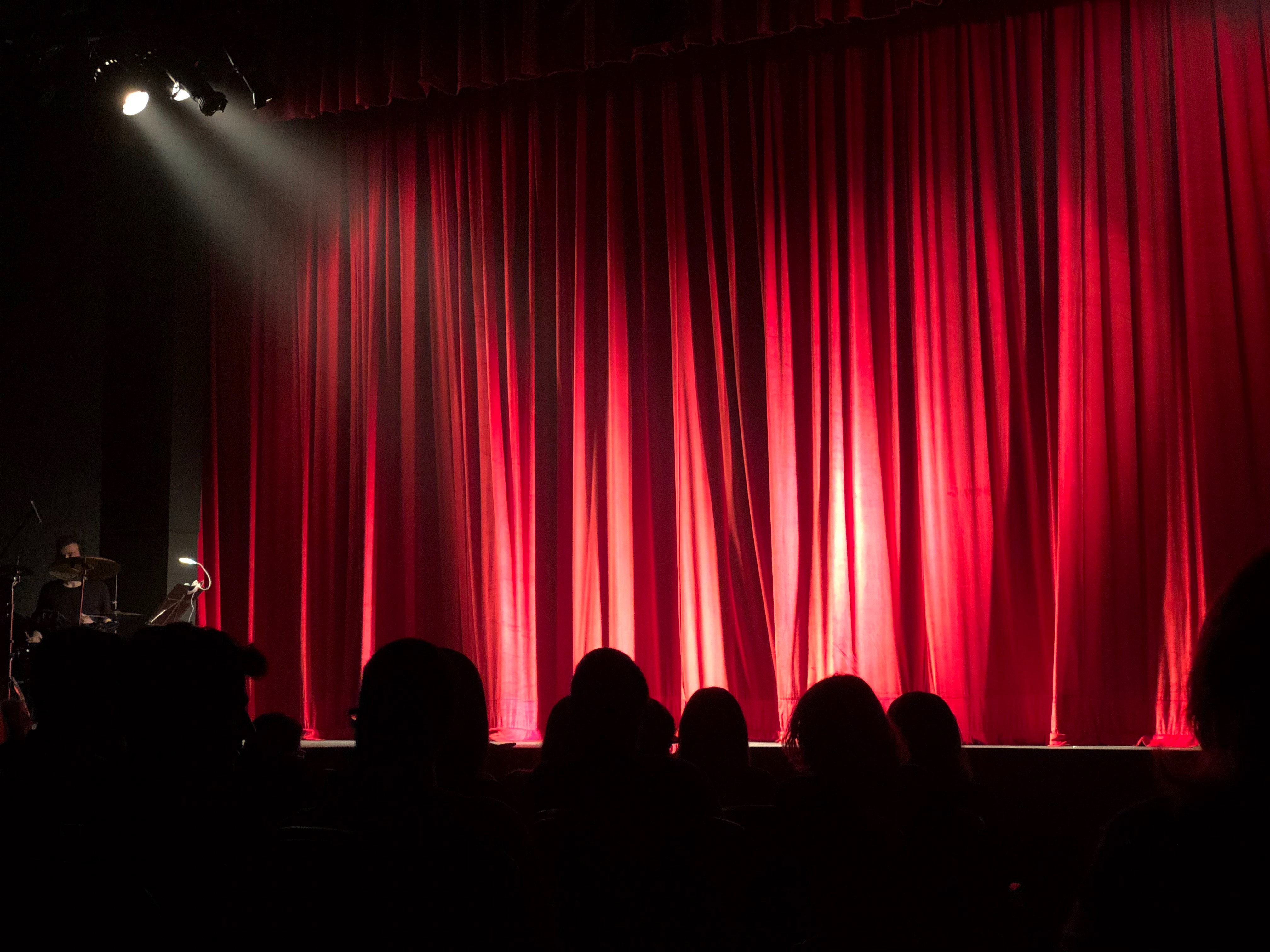 Before I start my story, let me say that I have written scripts before. I started off with this awful screenplay-theatre-play hybrid format on Microsoft word, because I did all of my writing on Microsoft word. I copied the format that I had seen in playscripts in school, in particular the adaptation of Gillian Cross's 'The Demon Headmaster'. I used another software a little later when writing my first short film script, but that was back in 2012, and over the next five years I had completely forgotten how to use it. 
Fast forward to late 2017. I heard about a writing workshop run by Toonspeak Theatre Group in Glasgow, through a Facebook friend and signed up. I attended my first session, a series of mentored writing workshops, at Word of Mouth. I hoped I could redraft my novel, but because they were hoping for something I could perform, I had to rethink what I was going to do.
As a spoken word performer, I could have easily done what most of the rest of the group opted for; work on a poem or two and the performance of it. But I felt that aspect of my writing was my strongest, and I wanted to use this opportunity to learn something new. This mentoring could help me form what I would need, to write my own functional play script. So I plucked out The Waiting Room. This was an intangible idea that was floating around like a dandelion seed around my brain, nothing but the title and the setting. The crux of the play is that there are some characters waiting around in what they think is a GP surgery, but it is actually their shared purgatory.
Where most of my characters are conceived and developed naturally, the characters of the Waiting Room were more like test-tube babies. I took inspiration from Greek gods amongst other things to give it more form and substance, and before I knew it, I'd created back stories for even some extras that may or may not be developed later in the rest of the play. They turned out to be completely unnecessary for the most part in a five-minute extract,  but it was progress.
By the third draft I came out with four characters: the receptionist Sarah Burroughs (a play on the name Cerberus), and the people in the Waiting Room; Nicky Welsh, Dionne Wineland and Mars Hatfield. There was the main conflict between Nicky and Mars, the conflict was well established and the dialogue somewhat pithy. It's the first time I have felt proud of a work as a whole which I know needs work. 
Handing my final-ish draft script to my cast was a surreal experience. Having my work judged when it's not quite ready made me feel vulnerable and exposed. I'd only known these guys for a few months at most, and it was the first time my work was up for discussion in this way. It was the first time I had shared a work-in-progress to a larger group.
The worries circled around my head as we did the first table reading. Is the dialogue well written? Will I be able to have all that I want in the play? Is there enough action? Will it be logistically possible? Will the audience like it? Are the characters realistic? Will the actors be able to breathe realism into them? Will I be able to direct them in a constructive way? Will I be stressed and frustrated about the whole thing? Will I hurt someone's feelings when I'm directing? There's a certain point between being critical and constructive, and casting strategically. I was genuinely scared someone would quit because of my perfectionism, so I really didn't want to come across badly.
I was relieved when they gave me good feedback. One girl was really drawn to playing Sarah, which I was so happy about. I was worried when Stuart, who I had chosen to play Nicky, suggested to just read it as a script without anything else. I may have been too quick to dismiss this idea, as I now realise that quite a lot of rehearsed readings look like this. This wasn't what I had visualised though. I wanted as polished a production as we could muster, as I didn't think a modern audience would buy it without the setting. You couldn't blame me- the setting was what had had the most time to develop. I wanted a performance, and I was unsure how we could get across the setting without… well, some kind of set arrangement. I wanted there to be costumes, props and performers, like an actual play. Stuart was worried about space on the stage, which was a valid concern as he had performed at the venue before, whereas I hadn't. Thankfully, we found the space and managed to create the set. It was just a table and some chairs, along with some props I brought from home, but considering there was no budget for any of these things, it was really good. 

Another concern I had at the time was how my script would rely on the actors portraying the characters how I had imagined them. They needed to know their characters to portray them well. Though the more pressing matter was whether or not people would stick around. The boy who played Mars was missing in action for two or three weeks, so there was a period of time where I wasn't sure if I was going to have to take his place. People came and went. The girl who wanted to play Sarah ended up having to pull out due to her work, so I had to replace her. Although it all worked out well in the end, and in no short part due to my new replacement Moki, who made a spectacular Sarah. The unpredictability that came with this production was stressful. I'd considered giving up the idea and opting for poetry instead because it would have been easier. Not knowing scared me. I was worried that, if things did not go perfectly, people would not take me seriously as a writer and I'd never be taken seriously again. However, nearer the time, the cast were invested and so were my mentors. They wanted to see how it would pan out. I thought it would be polished enough, so we went ahead and I'm really glad we did.
On the night of the performance, we had time to adjust the stage for my show. The play was performed as part of a group showcase as part of Sonnet Youth at Stereo. Considering my cast only had a few week to rehearse, they were superb. Although the performance went well, I could see some things that needed more work. Maybe with a bit more time, I could have worked more with the cast and given them exercises to help them get to know their characters. My character motivations could have been clearer and maybe some background should have been simplified.
In any case, I'm hoping to extend this play in the future so I can fit in some of the characters I had lost or give my existing characters more time to show their personalities. It will be going on the backburner for now while I work on other things, but when I do come back to it, I hope to learn from my past mistakes.