'The MORE that you READ, the more THINGS you will KNOW. The MORE you LEARN, the more PLACES you'll GO!' -Dr. Seuss
I have been a keen reader nearly all my life and now at the age of 24, I often reminisce over the books that I have read and loved over the years. The first books I opened had a major impact on me, they are the books that fueled my imagination, taught me big words, imparted knowledge and wisdom, and I'm pretty sure they helped my emotional development too.
There are many benefits from reading; countless studies have shown that children who read, and have been read to from an early age, often perform better at school. Every person should read, and every reader has a personal list of books like mine, that kick-started their love and appreciation of the literary world.
So without further ado, here are the books that I loved from my childhood, right through to the present day…
1) The Beatrix Potter Collection.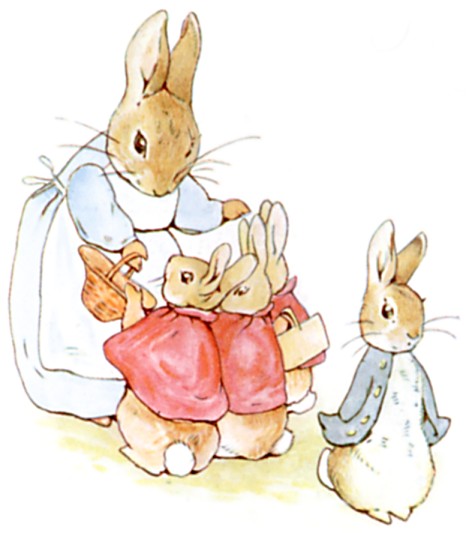 Arguably one of the most famous and popular book collections for young children worldwide, the Beatrix Potter Collection is a wonderfully illustrated collection of stories featuring countryside and farm animals such as cats, mice, rabbits, squirrels, hedgehogs and more. I owned a number of books from this collection when I was young (from birth up to 6 years), and I loved to read them over and over. This collection made such an impression on me that I remember my favourites being; The Tale of Tom Kitten, The Tale of Squirrel Nutkin, The Tale of Benjamin Bunny and The Tale of Mrs. Tiggy-Winkle. If you are a parent with young children, or are going to be a parent soon, then I would definitely recommend getting your hands on a copy of this collection.
2) Fantastic Mr Fox by Roald Dahl.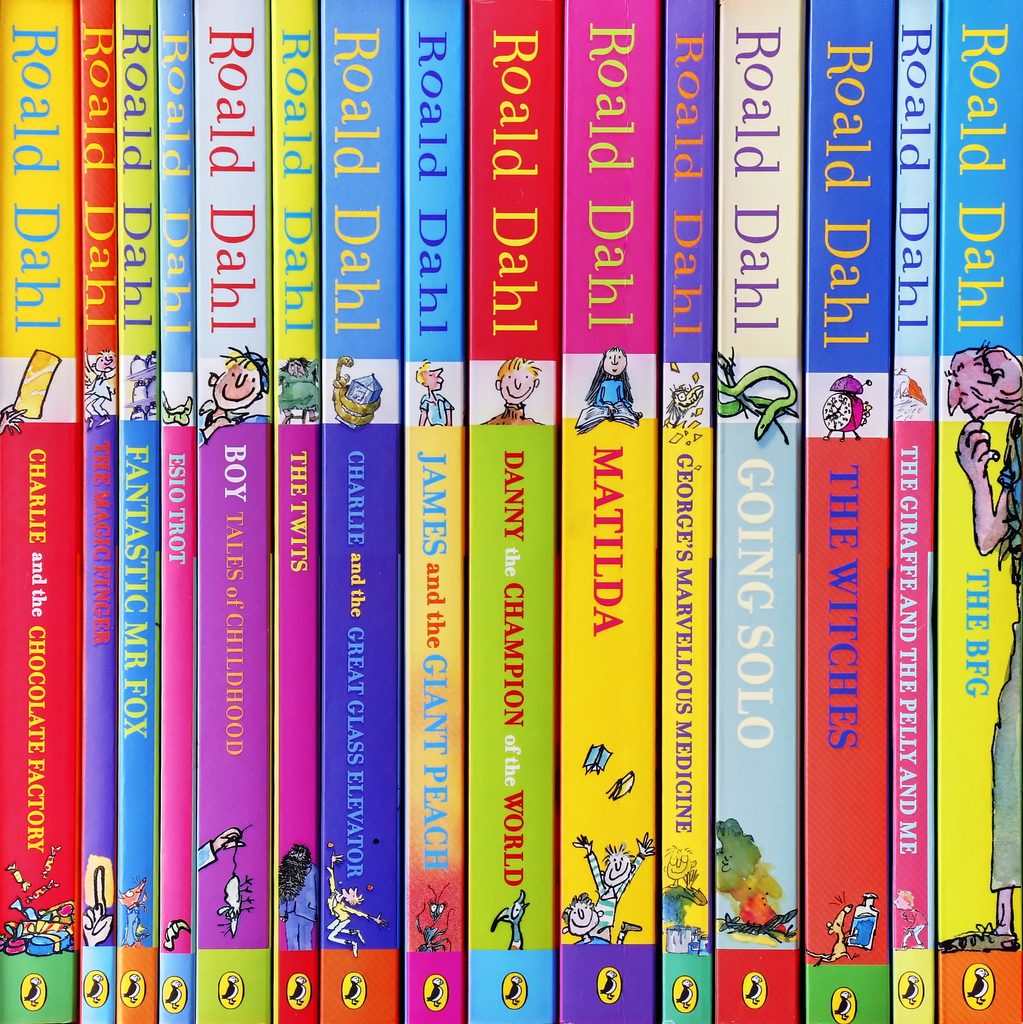 I loved Roald Dahl as a child and I read a number of his works including; The Twits, The BFG and George's Marvelous Medicine. However, Fantastic Mr Fox was by far my favourite. I have no idea why a mischievous fox would appeal to my younger self… (whistles innocently) Again, I read Roald Dahl's books over and over, and the illustrations are both wacky and hilarious. Roald Dahl's collection is a step up from the Beatrix Potter Collection and suitable for young readers aged between 5 and 11 in my opinion. That being said, I'm pretty sure I'd still love them now.
3) Adventures of the Faraway Tree and The Wishing Chair Series by Enid Blyton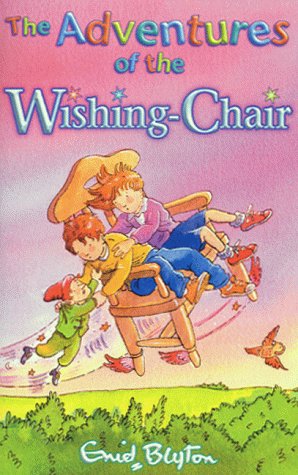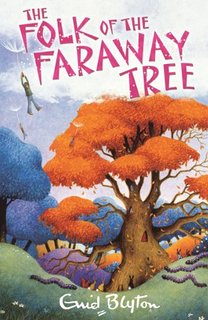 I cheated here with two collections but I just couldn't decide! I loved both the Adventures of the Faraway Tree and the Wishing Chair Series. Enid Blyton is another popular and famous children's author and her incredible imagination continues to entertain children all over the world. For me, I think it was Enid Blyton's characters who really grabbed my attention as a child. She created pixies, fairies, brownies, and other creatures to entertain, out-smart and baffle the young protagonists on their amazing adventures. Another two series that are suitable for children aged between 5 and 11.
4) The Afterdark Princess Series by Annie Dalton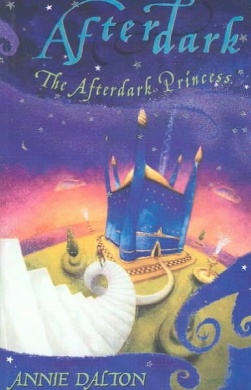 I'm not entirely sure how popular this series was when I was growing up or how popular it is now but I adored The Afterdark Princess, especially as a young teen. The story centers around an ordinary boy called Joe Quail who is taken into a fantasy world 'after dark', by his teenage babysitter Alice (aka The Afterdark Princess). Joe who always thinks of himself as 'the wrong kind of boy' has to make friends, work with people he doesn't like, and become a hero to save the Afterdark world. I remember the Afterdark Series being exciting and incredibly realistic despite the fantasy world and elements. This book and the follow-ups made a lasting impression on me and were reread again and again (does anyone spot a trend here?). Definitely recommend this for older children and younger teens.
5) Howl's Moving Castle by Diana Wynne Jones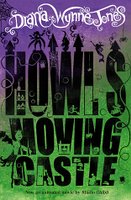 I read Howl's Moving Castle in the last couple of years but this book is probably suitable for any older child and upwards (even adults). I say this because Diana Wynne Jones has a wicked sense of humour that will appeal to all ages. I loved the Studio Ghilbi take on Howl's Moving Castle, but the book is even better and both are worth your time. If you or your child love fantasy about wizards and witches then this is definitely a book for you. Diana Wynne Jones also has a couple of books, including a followup to Howl's Moving Castle for you to check out too!
6) A Series of Unfortunate Events by Lemony Snicket
This Series centers around the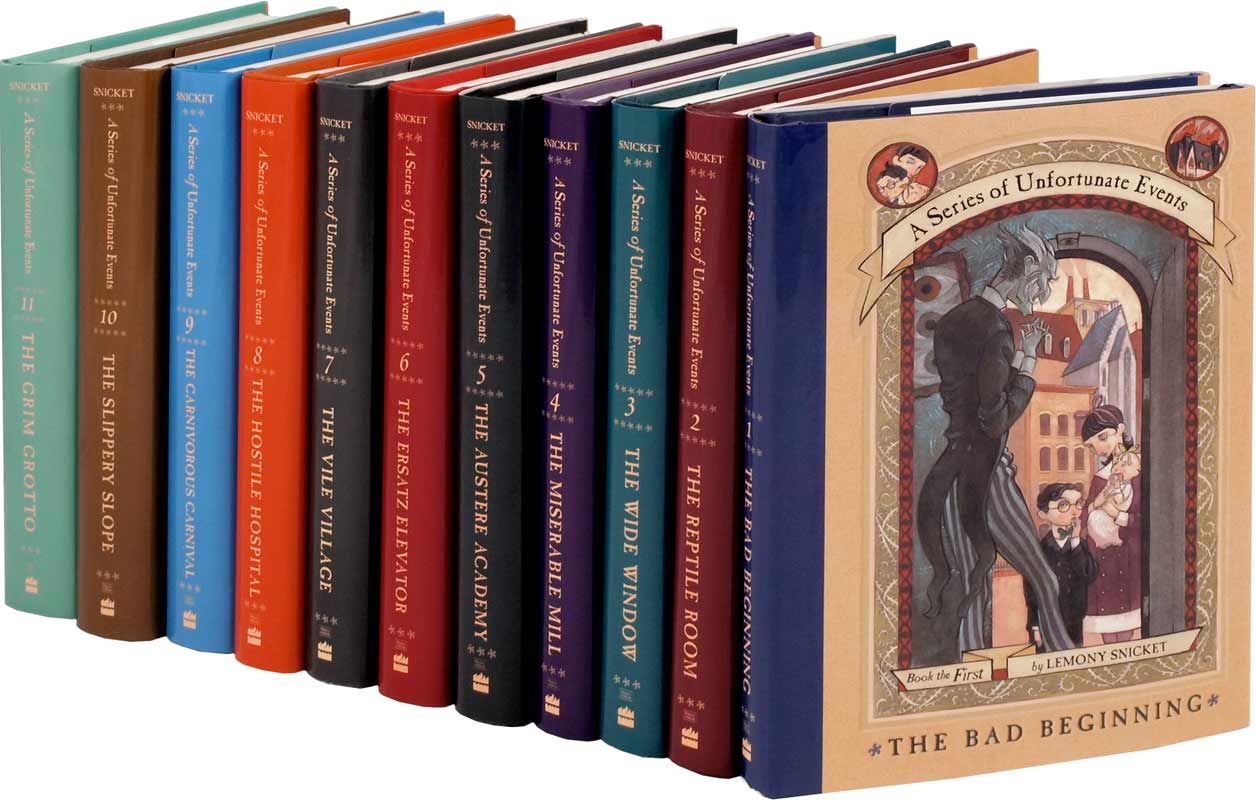 three, incredible, Baudelaire orphans, whose ages range from a toddler to teenagers. The three orphans tragically lose their parents and due to the massive inheritance the older sibling, Violet, will receive when she turns eighteen, the three have gained the unwelcome attention of the notorious, Count Olaf. Set over thirteen books, the three orphans are moved from place to place and chased by Count Olaf every time. The orphans have to use their skills and knowledge to get themselves out of terrible situations and to uncover their parent's untold secrets. Ingenious and packed with big words which are thankfully explained, this series is both educational and engaging.
7) Eragon by Christopher Paolini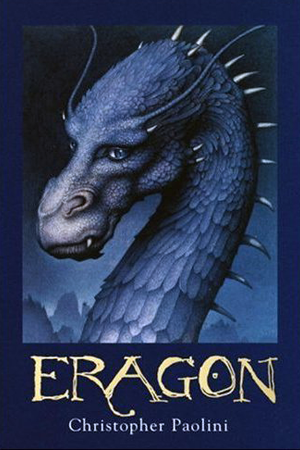 This book is by far my most read book ever! I have lost count of the number of rereads for this particular book but I know one thing for sure, it trumps all of the other books in this list. My now battered copy of Eragon was cherished between the ages of 14 and 16, and I still love this book. I must warn you though, there is a film version of Eragon but I advise you not to watch it! It is a terrible and grossly inaccurate version of Paolini's fantasy world, the books are much, much better. Eragon is suitable for teenagers and upwards, definitely recommend this to anyone who likes The Hobbit and LOTR's.
8) An Abundance of Katherine's by John Green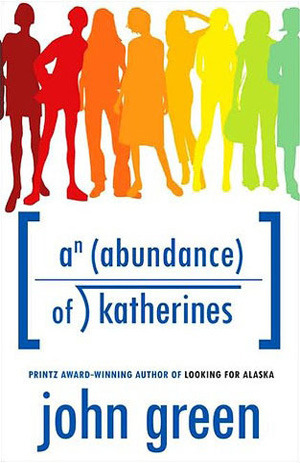 John Green's least talked about book but ironically my favourite book by this author. If you've heard about The Fault in Our Stars, Looking for Alaska, or Paper Towns, then I can tell you that An Abundance of Katherine's is written by the same man. This book is witty and packed with humour, I received a copy from a friend as a sixteenth birthday present and I loved it. It is a coming of age story set in America, where two boys decide to take a road trip before they attend college. The main protagonist is a child prodigy called Colin, who is longing to make a difference and to have his 'eureka' moment, but he fears that he will not maintain his genius as an adult. He has also been dumped nineteen times by girls who were all called Katherine. He sets on a road trip with his best friend Hassan in the hopes to figure stuff out, including himself. A book definitely aimed at teenagers but easily enjoyed by adults too.
9) Neverwhere by Neil Gaiman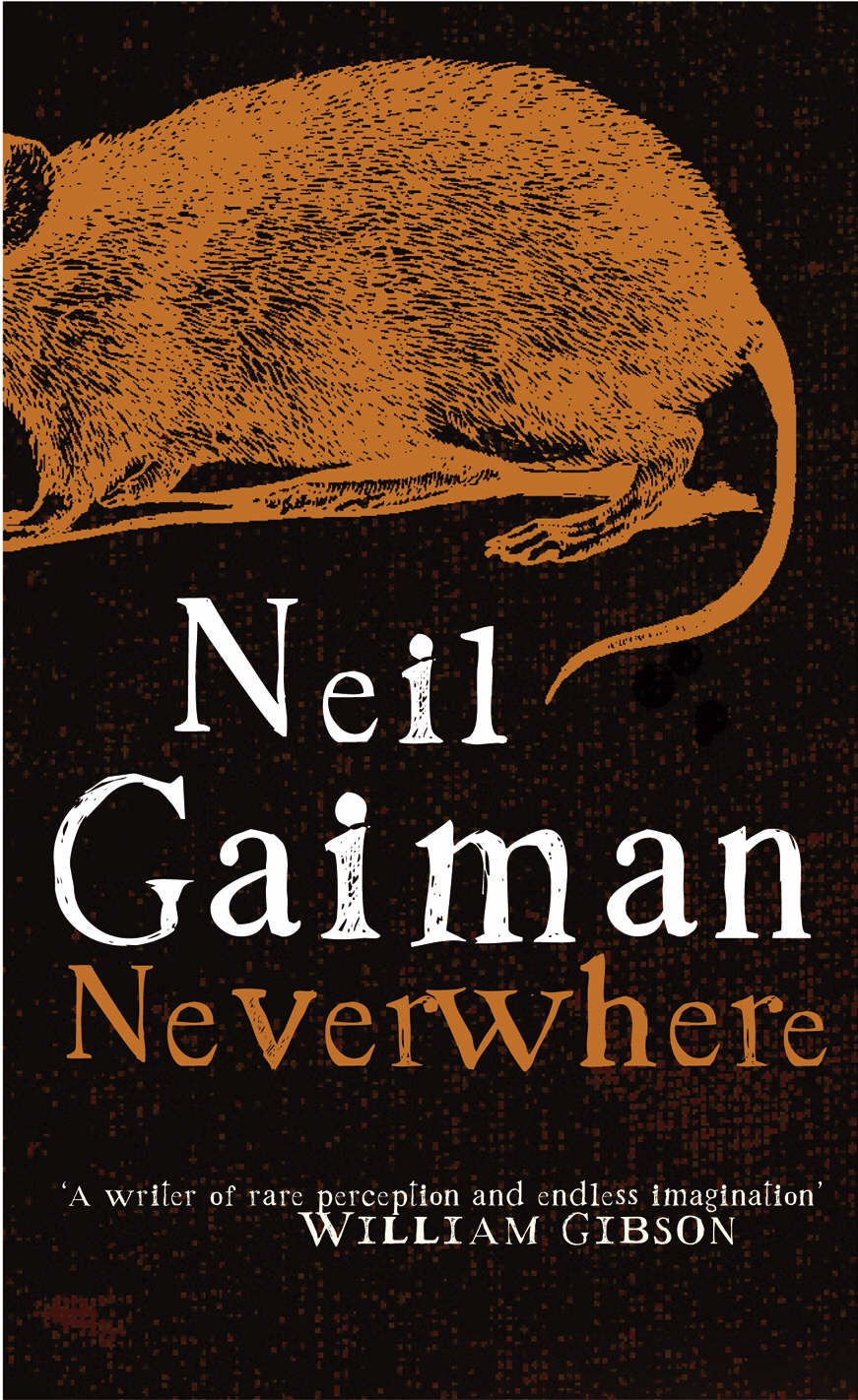 Neil Gaiman is well-known for his unique storytelling and writing style, so it should come as no surprise that Neverwhere is unquestionably an unusual fantasy read. Set in London, or rather London Below and the cracks in between, Neil Gaiman has created a magnificent fantasy world right from the very bricks and mortar of the real world. I have read this book in the last couple of years and absolutely loved it, the characters and setting are so simple yet so clever, and there is a sprinkling of adult-humour throughout. If you want something quirky and a bit different, Neil Gaiman is your author. I would recommend this book for teenagers all the way through to adults.
10) Warm Bodies by Isaac Marion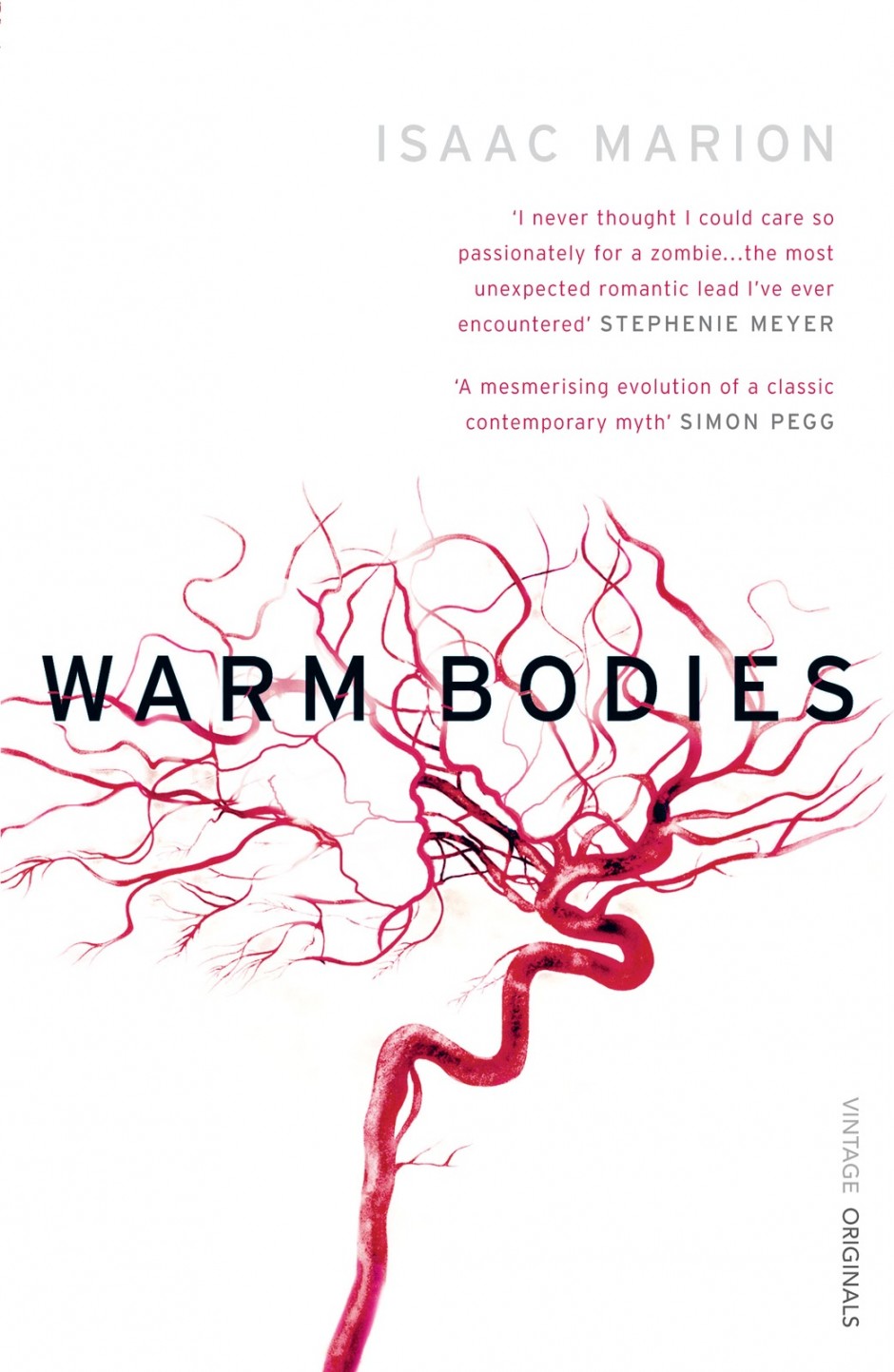 If you don't already know about this book, and sticking with quirky and different, I introduce you to Warm Bodies. Based on, and with lots of references to Shakespeare's Romeo and Juliet, Warm Bodies is a story about the collapse of society due to a Zombie Apocalypse. However, this story isn't written from the surviving human's viewpoint like most zombie books, no, it is written from a zombie's viewpoint, a zombie called R. Isaac Marion has a very unique writing style and sense of humour, so this book isn't going to be for everyone, but personally I loved all the little jibes and jokes at our present day society. Although Warm Bodies is considered fiction this book is definitely eye-opening and thought-provoking. I have reread this book three times and consider it one of my current favourites. I recommend this book to older teenagers and adults, prepare to fall in love with a zombie.
A Few Honourable Mentions…
The Carpet People by Terry Pratchett, The Partials Series by Dan Wells, The Hobbit by J.R.R. Tolkien, The Girl In Between by Laekan Zea Kemp, The Narnia Chronicles by C.S. Lewis, Holes by Louis Sachar, The Earthsea Quartet by Ursula K. Le Guin, The Psionic Pentalogy by Adrian Howell, A Force For Good: The Dalai Lama's Vision for Our World by Daniel Goleman, The Rest of Us Just Live Here by Patrick Ness, Angels and Demons by Dan Brown, Origins (Spinward Fringe, Broadcast O) by Randolph Lalonde, The Book of Deacon by Joseph Lallo, Sora's Quest by T.L. Shreffler, and Will Grayson, Will Grayson by John Green and David Levithan.
Thanks for reading my blog! I'd love to hear from you, do you agree with my list or do you have some additions? Please leave a comment below. Happy reading guys, blog 12 will be uploaded next week!