1. Eragon by Christopher Paolini
Eragon was my favourite book throughout my teen years, I read it over a dozen times whilst I waited for the sequels to come out. For anyone who doesn't know this book or the series, Eragon is pretty much the fantasy version of Star Wars, but with dragons too.
A young orphan boy named Eragon mysteriously stumbles across a rare dragon egg, which hatches in his presence making Eragon the first dragon rider in centuries. With the help of the story-teller Brom, Eragon narrowly escapes from the evil King's clutches and journeys across the land, learning more about magic and dragon riders.
There are four books in the series and personally Eragon is my favourite. Readers from older children all the way through to adults love this book.
2. Warm Bodies by Isaac Marion
Warm Bodies was a pleasant surprise that I stumbled across in my early twenties. I've read this book a dozen times. The writing is poetic and flows easily off the page. The characters, particularly R, are interesting and flawed. The story is rich with metaphors and direct comparisons to modern life. Despite being loosely based on Shakespeare's Romeo and Juliet, this is a clever story with a rare Zombie point-of-view.
If you love quirky books with lots of clever descriptions and metaphors then you will love Warm Bodies. Targeted more at the YA market, adults will enjoy this book too.
This is arguably Marion's best book, and one I wish he had left as a standalone. Thankfully it is still brilliant as a standalone.
3. 1984 by George Orwell
George Orwell's classic 1984 continues to fly off the bookshelves in bookshops all over the world.
It's dark, dystopian story fascinates and disturbs readers. Where war, propaganda, and party politics are so extreme they consume and control all aspects of life. Even after sixty years, it is still perhaps too close to reality for comfort.
1984 is eye-opening and thought-provoking, it is definitely a book for young adults and adults.
4. The Handmaid's Tale by Margaret Atwood
Another classic with a dark, dystopian story-line. The Handmaid's Tale focusses on the rights of women and what a woman can and cannot do. In this dystopian world, women have next to no rights or freedom, due to fertility issues which mean that producing a healthy child is incredibly difficult. If you want to read more about this book follow this link: Blog 116: Ten Thoughts Whilst Reading The Handmaid's Tale By Margaret Atwood. – Diary Of A Young Writer (outletpublishinggroup.com)
This is definitely a young adult and adult book.
5. Howl's Moving Castle by Diana Wynne Jones
If you love fantasy and want to laugh out loud, then read Howl's Moving Castle. It is a funny story with a great set of memorable characters. I watched the Studio Ghibli film as a teen and then read the book in my early twenties. God knows why I waited so long, the film is great but the book is so much better.
With a strong female lead, this book is perfect for teens, young adults and adults.
6. Neverwhere by Neil Gaiman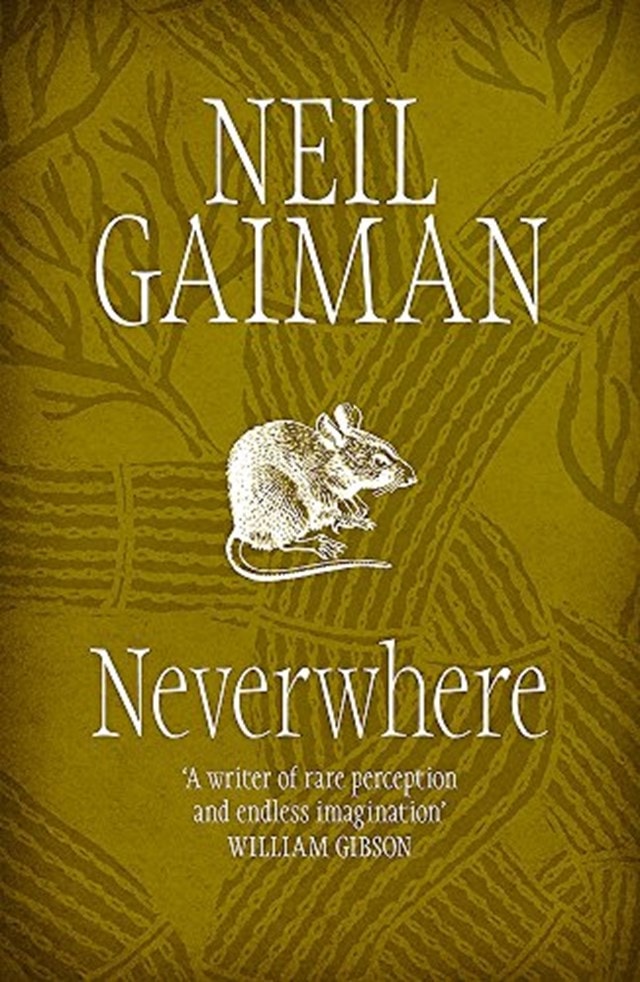 Neverwhere by Neil Gaiman is an urban fantasy. This book was recommended to me by a friend, and I absolutely loved it. I went on a bit of a Neil Gaiman book binge afterwards. Although some of the themes can be quite dark in Gaiman's novels, he has an incredible ability to build fantastical worlds out of the mundane and ordinary. Neverwhere has the mysterious world of London Below, a place that exists in the shadows and cracks of the real London. Strange characters, monsters and even angels exist in this world.
This book is suitable for young adults and adults. I also highly recommend the current Netflix Series 'The Sandman'.
7. A Wizard of Earthsea by Ursula K. Le Guin
A Wizard of Earthsea sits firmly in the fantasy genre, and is part of a four book series. It's got wizards, magic and monsters, all set within the world of Earthsea, which has more sea rather than Earth (islands). I read the quartet when I was eighteen and really enjoyed the story and Ursula's writing.
This book is suitable for teens, young adults and adults.
8. Wuthering Heights by Emily Bronte
Wuthering Heights is one of my favourite classics. I read Wuthering Heights along with several other classic novels in my mid-twenties. I still have a load more classics that I want to read, but I would definitely recommend Wuthering Heights. Described as a complex novel and sometimes as a gothic novel, the story is dark and challenges many of the societal norms of the 19th Century. Emily and her sisters wrote about many controversial themes in their novels, mostly about women's rights and a woman's place in the world.
Suitable for young adults and adults.